Check out the latest updates to the Flyntlok Equipment Dealer Management System.
Work Order Updates
Work Order Machine Assignment
In the past, only one machine was allowed per work order. This worked great until a customer dropped off a chain saw, pole saw, and weed wacker. Now you can add multiple machines to a work order. To do this, click "Multiple" on the work order creation screen. Then add machines to each job.

Then, you will be able to add a machine to each individual job.

Clocked in list
Click the Info Tab to see a list of people that are clocked into a work order.

Technician Notes
The customer will not see any notes that are added in the "Notes" section.  However, after the notes have been reviewed, you can add them to the correction section by clicking the "Add to Corrections" button.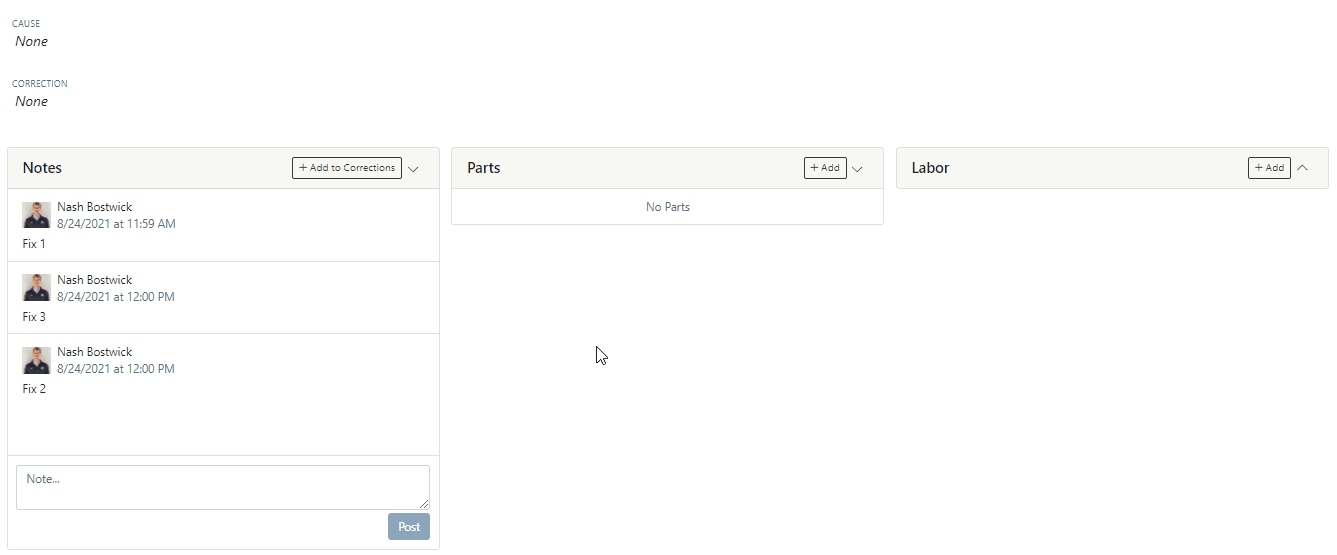 Work Order Sections Stay Closed
When you minimize a section on the info tab of the work order page, it will remain closed until you open it again.
Parts Transfers
Parts invoices can be transferred between jobs. The jobs can even be on different work orders. Click the transfer button on the management tab to preform transfers.

Work Order Permissions
Certain work order actions only need to be available to select users.  Below is a list of actions that can be limited. The limits can be set on the Authorized Users tab by your company Flyntlok administrator.
| | | | | | | |
| --- | --- | --- | --- | --- | --- | --- |
| Add Job | Change Status | Revert To Estimate | Delete Job Note | Edit Labor Line | Edit General Fields | Create WO From Estimate |
| Add Files to Jobs | Check In | Delete Job | Edit Job Billing Style | Edit Job Labor Type | Edit Machine Fields | Send Customer SMS |
| Add Forms to Jobs | Check Out | Remove File From Job | Edit Job Category | Change Job Machine | Mark Job Complete | Start Paccar Warranty Claim |
| Add Labor Lines to Jobs | Clock Into Job | Remove Form From Job | Edit Cause | Edit Job Name | Mark Job Incomplete | Transfer Job Between WO's |
| Add Parts Invoices to Jobs | Clock Out Of Job | Delete Labor Lines | Edit Complaint | Change Job Technicians | Create Partial Invoice | Update Customer & Contacts |
| Add Recommended Jobs | Create Template From Job | Delete Text Expansion | Edit Correction | Edit Job Type | Post Comment | Delete File From WO |
| Cancel Work Order | Create Text Expansion | Add Job Note | Edit Job Estimate | Edit Customer Fields | Reorder Jobs | Delete Form From WO |
Setting Permission Access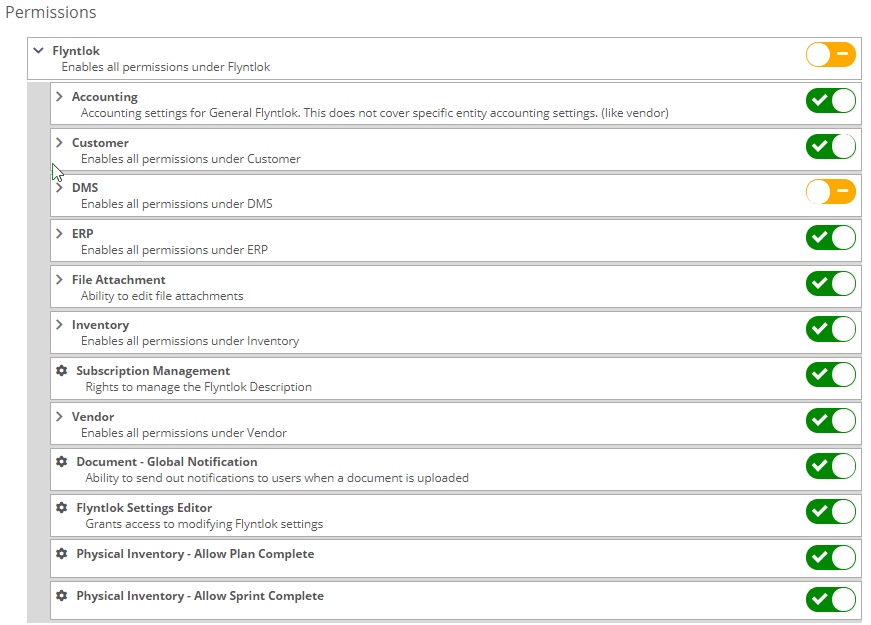 New Rental System Updates
If you are interested in upgrading to the new rental system, please reach out to consulting@flyntlok.com.
Rental Contract E-Signing
From a rental contract, select "Request Signature" from the actions dropdown.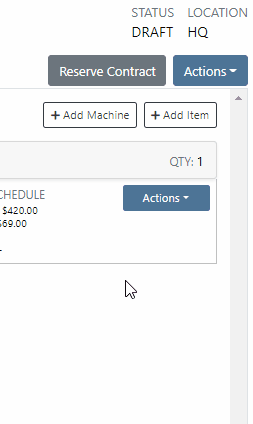 Then input the customers' email on the pop-up.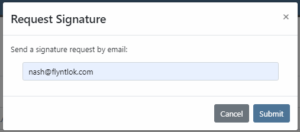 The customer will receive an email prompting them to e-sign the contract.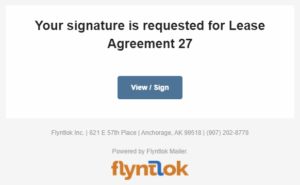 Then, the customer can sign the contract.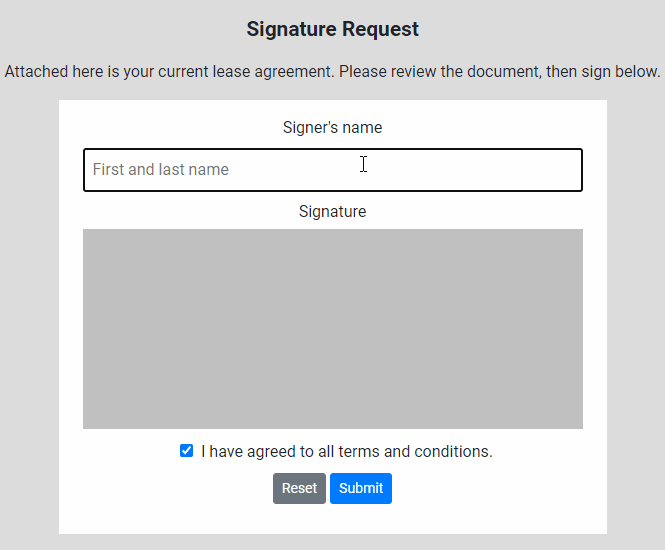 Rental Kits
Beta users can configure Kits from the Models page. To create a Kit from scratch, first, create a Model. Then edit the model and scroll down to the recommended items section.
Remember, only items that are marked rentable will show in the searcher.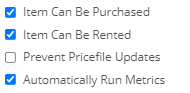 Delivery And Pickup Information
If you leave the box blank, the rental delivery fee will show TBD instead of $0.  This allows you to bill the customer after the delivery has occurred.  In this case, we recommend having your rates listed in the terms of the contract.


Associated Salespeople
You can now associate more than one salesperson to a Customer. This can be helpful if a customer has a salesperson and a PSSR.
Flyntlok Surveys
You can now see the last time a customer was surveyed on the customer's dashboard.

Vendor Searching
We have updated vendor searching from the search bar. It should be faster and show better results than before!
Last Release Notes
August 11th, 2021 Release Notes
Not yet a Flyntlok Customer?
Learn More at Flyntlok Dealer Management System
Youtube
Check out our Flyntlok YouTube channel for more highlights of the application!