Gravity Emergepay Integration
New Feature
Gravity Emergepay
We are beginning to migrate customers over to our new Gravity Payments integration called Emergepay. This integration will provide seamless payment processing, modern card devices, the ability to collect signatures via card devices, and an overall better payment experience. Please reach out to the Flyntlok support team if you would like to start the migration process or if you need any additional information!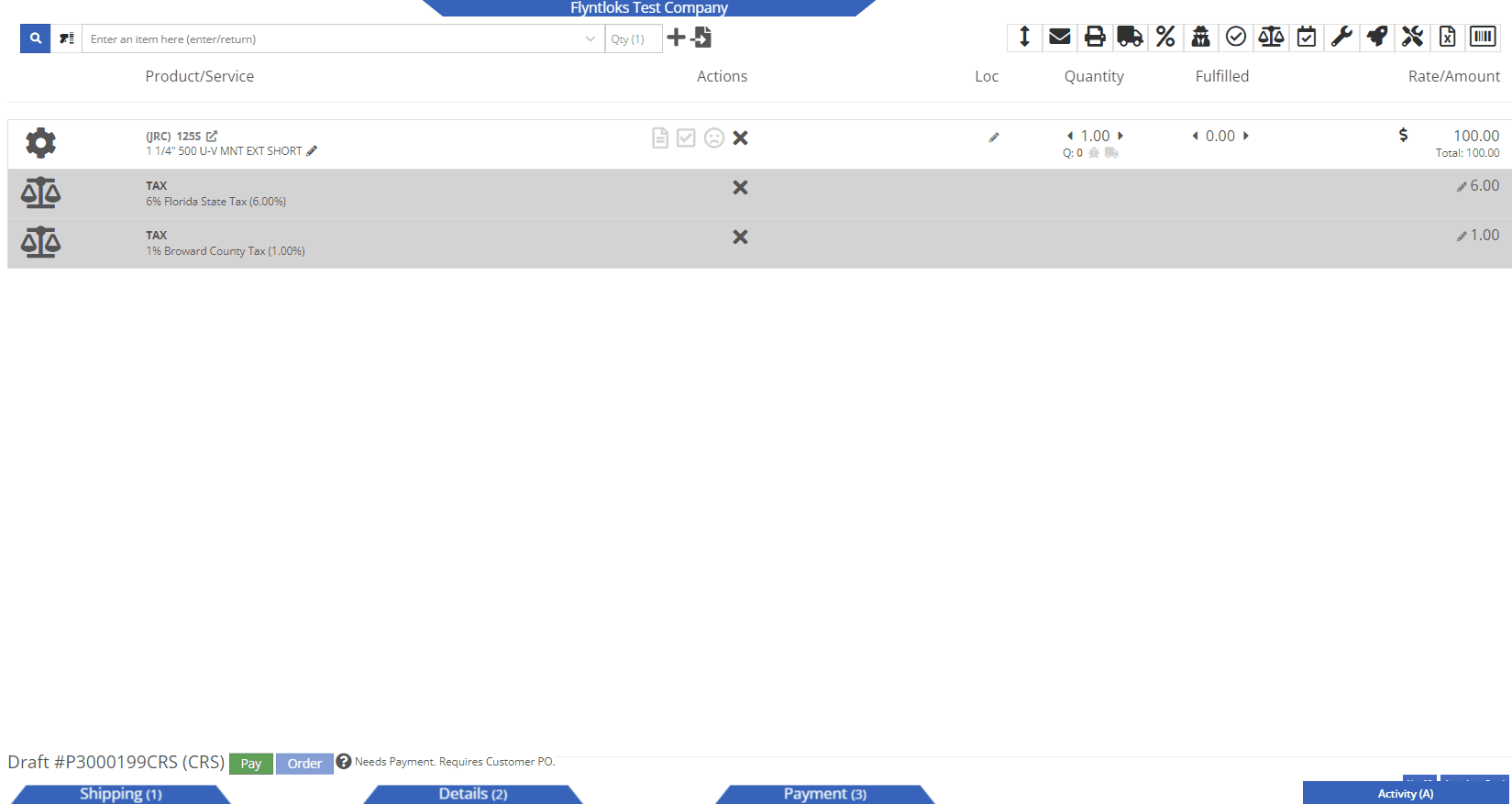 Point of Sale
New Feature
Quick Kit
We recently added a new feature allowing you to sell a group of parts as a kit, with a customized list price. You will now be able to create and add Quick Kits to a Sales Order on a per-order basis. The quick kit will serve as a one-time-only deal and not be saved in Flyntlok.

Hide Kit Items on PDF
We have added a new feature, allowing users to hide kit items on a Sales Order PDF. This will allow you to print out receipts and invoices where the kit's subitems are not presented, only showing the parent item and the customized list price.

Administrators will be able to activate this feature by navigating to the Flyntlok Settings page. Wrench->Flyntlok->Flyntlok Settings->Reports
Remove Tax Lines
We have also added a feature to remove tax detail lines from the Sale Order PDF. If activated, Sale Order tax lines will be removed from the PDF document, only showing in the balance sheet. To activate this feature you will navigate to the Flyntlok Settings page.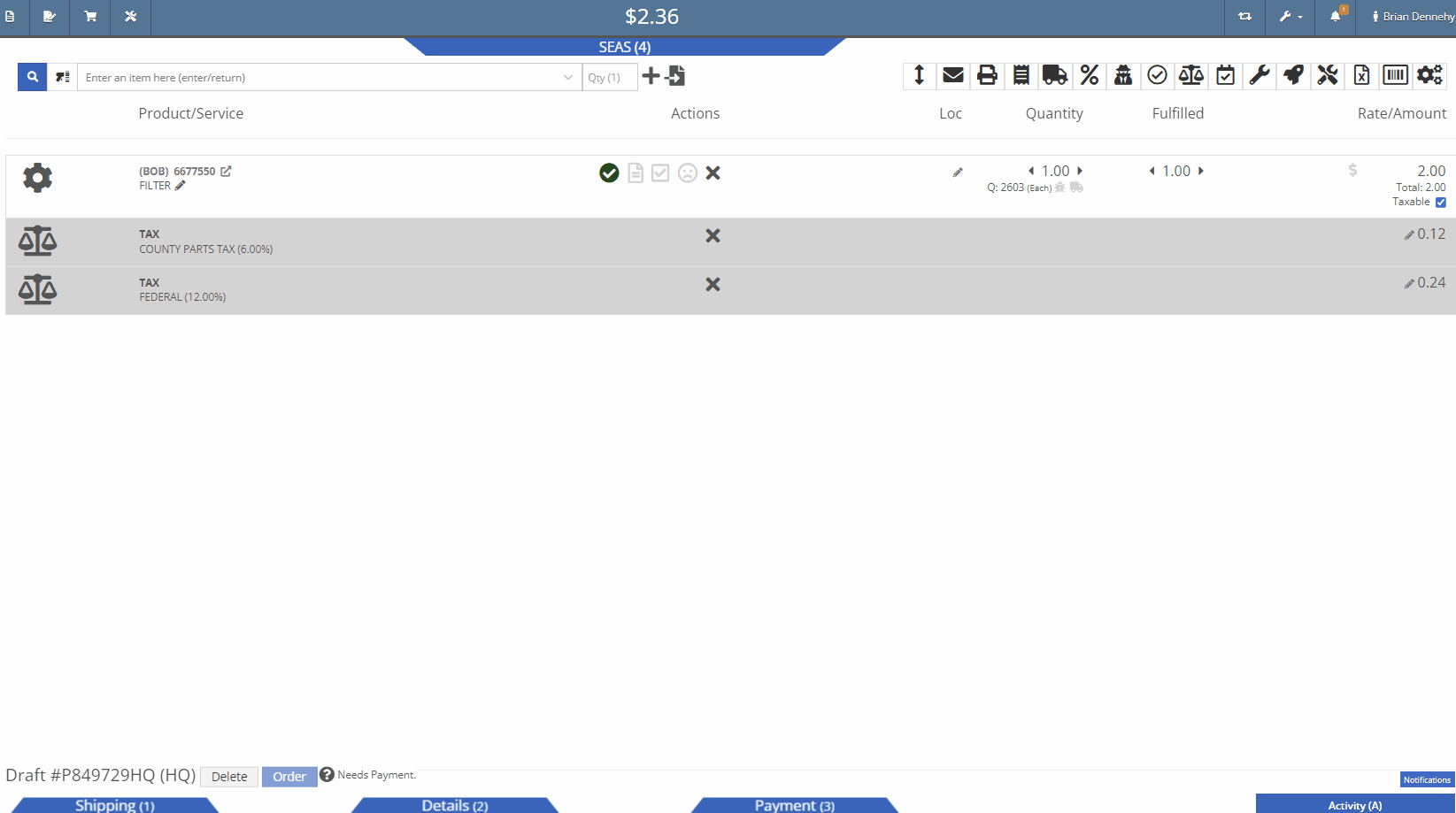 Enhancements
Edit Salesperson
You will now be able to edit the salesperson associated with a particular sale even if the transaction is in a delivered status. Previously you could only make edits to this field when in an active status.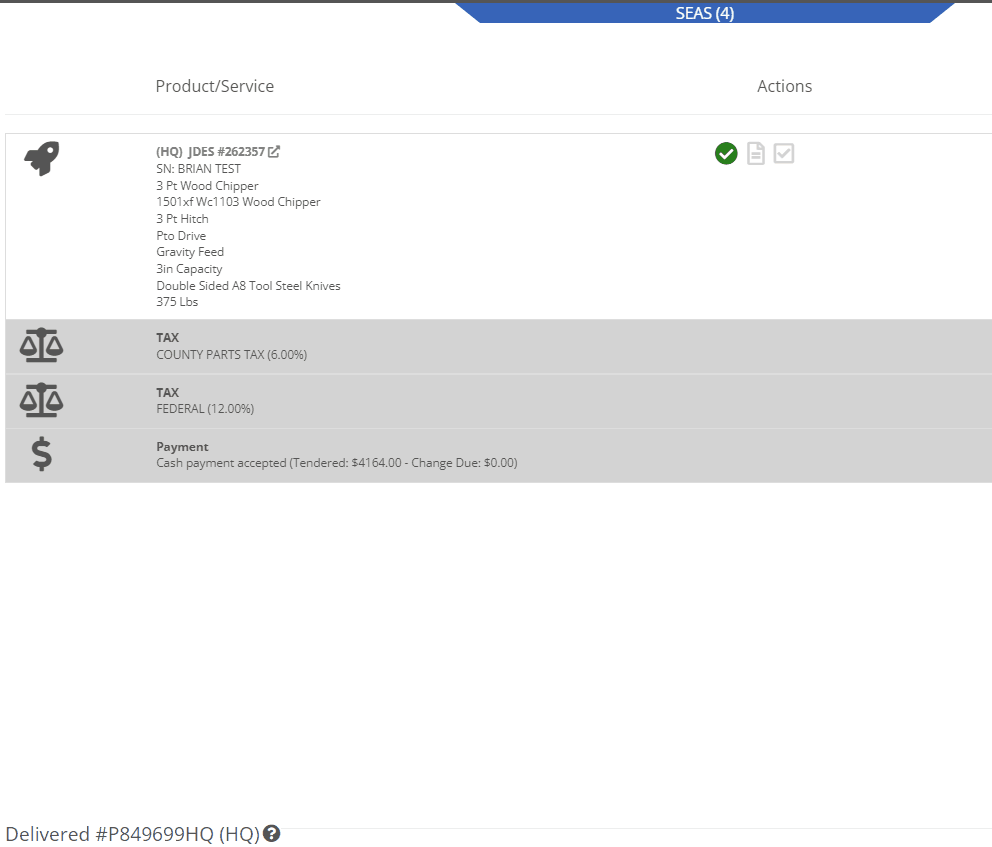 Block Quoting Invoices with Associated PO's
We have added a new restriction to the Point of Sale when special ordering items. Flyntlok will now block the workflow of converting a Sale Order into a quote if the sale is associated with a Purchase Order.
Parts
Enhancement
Deactivate Item Permission
We have added a new permission to the Access Controls page that will lock down the ability to activate/deactivate items. Wrench->Users->Acess Controls
 Transfer Request Notification
If you are subscribed to receive notifications on transfer requests, you will now see the items description as well as a link to the items dashboard in the notification. This will help to quickly identify and pull the parts needed for the transfer.
Machine Purchase Orders
Enhancement
Additional Information on Line Item
From the receiving voucher when associating a machine to a quoted model on a Sales Order, the machine's serial number, and description will be added to the Sales Orders machine line.
Purchase Orders
New Feature
Enhancement
Add Item
We have removed a restriction, that would block you from adding parts to a Purchase Order in a partially received status. Flyntlok will only restrict this action when all items have been received or the PO is closed. Previously, you would need to create a new PO for the vendor and merge the two Purchase Orders.

Moves
My Trips Mobile View
If you are currently using the moves system, you will now be able to access the My Trips report from the general section of the mobile view. This will allow drivers to quickly view upcoming moves from their mobile device.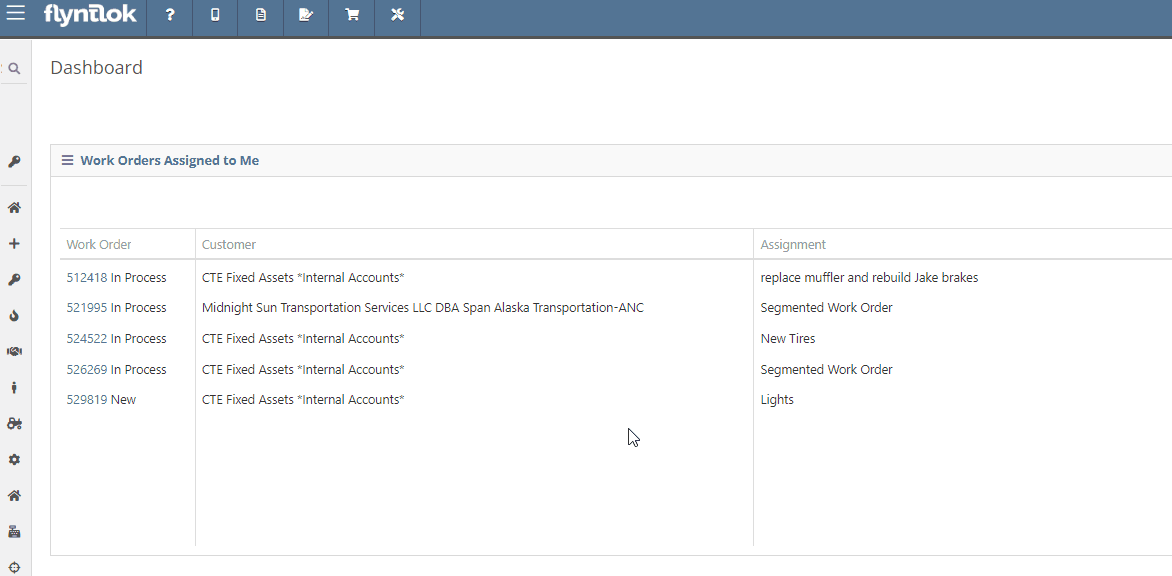 Last Release Notes
Not yet a Flyntlok Customer?
Learn More at Flyntlok Dealer Management System
YouTube
Check out our Flyntlok YouTube channel for more highlights of the application!