Check out the latest updates to the Flyntlok Equipment Dealer Management System.
Rental Email Signatures
From a rental contract, you can now directly email a signature request to the customer!  They will receive the request to sign it from their device. Once signed, a copy will be sent to the customer and salesperson and shown on the rental dashboard.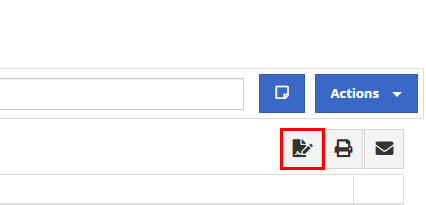 Transferring Stale Items
When transferring an item from a sales order, you could not quickly see if other store locations' parts were stale. We now show if a location's items are stale so that you can prioritize transferring those.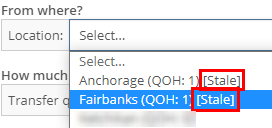 Bin Location Logging
On the item dashboard, we were not logging when a bin location for an item was changed. Now, we will log the bin location change and the user who changed it.  You can access the logs by clicking the "View Logs" link in the "Notes" section.
Stock Class
When an item is loaded into Flyntlok with a stock class, we will show that class on the item's dashboard.  This is specifically for Peterbilt dealerships.
Alternate Vendor
If an item is loaded into Flyntlok with an alternate vendor, we will display that vendor on the item's dashboard.  This is currently just for Peterbilt dealerships. However, we will be looking to expand on this concept in the future.  As of now, it's purely informational.

Scrapping Comments
We were not allowing comments from an MRP work order when an item was being scrapped. Now, you will have a comment box to associate information when scrapping an item.
Rental Contract Tab Names
We have changed the naming of the browser tab for rental contracts. The tab will now show the customer name instead of the rental ID.

Fulfilling Rental Items
To fulfill fuel on a rental sales order, you had to click the Fulfill All button. We will now fulfill the fuel when the machine it is linked to is fulfilled.
Searching Split Sales Orders
You can now use the S search and be taken directly to a split sales order. Before, you could only find split sales orders using the S? search.
Work Order Terms
If your company has terms for work performed on customers' machines, you can now have that print at the bottom of your work order PDFs. Please reach out to Flyntlok, and we can get the terms added to your company account.
Creating Invalid Users
We were allowing users to be created without an email, first name, and last name. We will now show an error when a user is being created without adequate information.
Last Release Notes
Not yet a Flyntlok Customer?
Learn More at Flyntlok Dealer Management System
Youtube
Check out our Flyntlok YouTube channel for more highlights of the application!