Check out the latest updates to the Flyntlok Equipment Dealer Management System.
Auto Prefix/Postfix Machine ID's
Machine IDs can automatically generate with a prefix or postfix. If your company wants all excavators to have "EX" before the unit number. Add "EX" in the prefix section on the model page.
Let's add the prefix "AB" to all of our 6" Auger Bits. On the model page:
Once added, unit numbers for 6" Auger Bits will be prefixed with "AB". If you would like to update machines already in your inventory, please contact the consulting team.
Machine Creation Update
The first screen shows the minimum information needed to create a machine.
Each grey dropdown contains information that can be added if needed.
Sales Order Copying
In the past, only company administrators could copy sales orders. We are opening this feature to all users.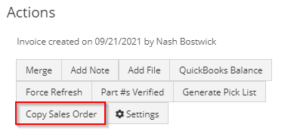 Sales Order PDF
Work Order Information
The Complaint, Cause, and Correction will display as line items on sales orders. This upgrade will give customers more information about the repair process.
Vendor Information
Vendor information will show on sales orders. This helps when quoting or selling aftermarket parts.
Sales Order Customer Contacts
If a contact is selected in the details tab it will show on the sales order.

Quote Expiration
The quote expiration date has been added to the sales order PDF.
Fulfilled Date
Fulfilled date is when payment terms begin. If the Fulfilled date on an invoice is 9/22/2021 and customer is on net 30 payment terms. Payment for the invoice would be due on 10/22/2021.
Rental Updates
Rental Invoicing Dates
We have smoothed the rental invoicing process. If the information on an interim contract is incorrect. Delete the invoice, correct the information on the contract, then generate a new invoice. When you create a replacement invoice it will respect the previous dates.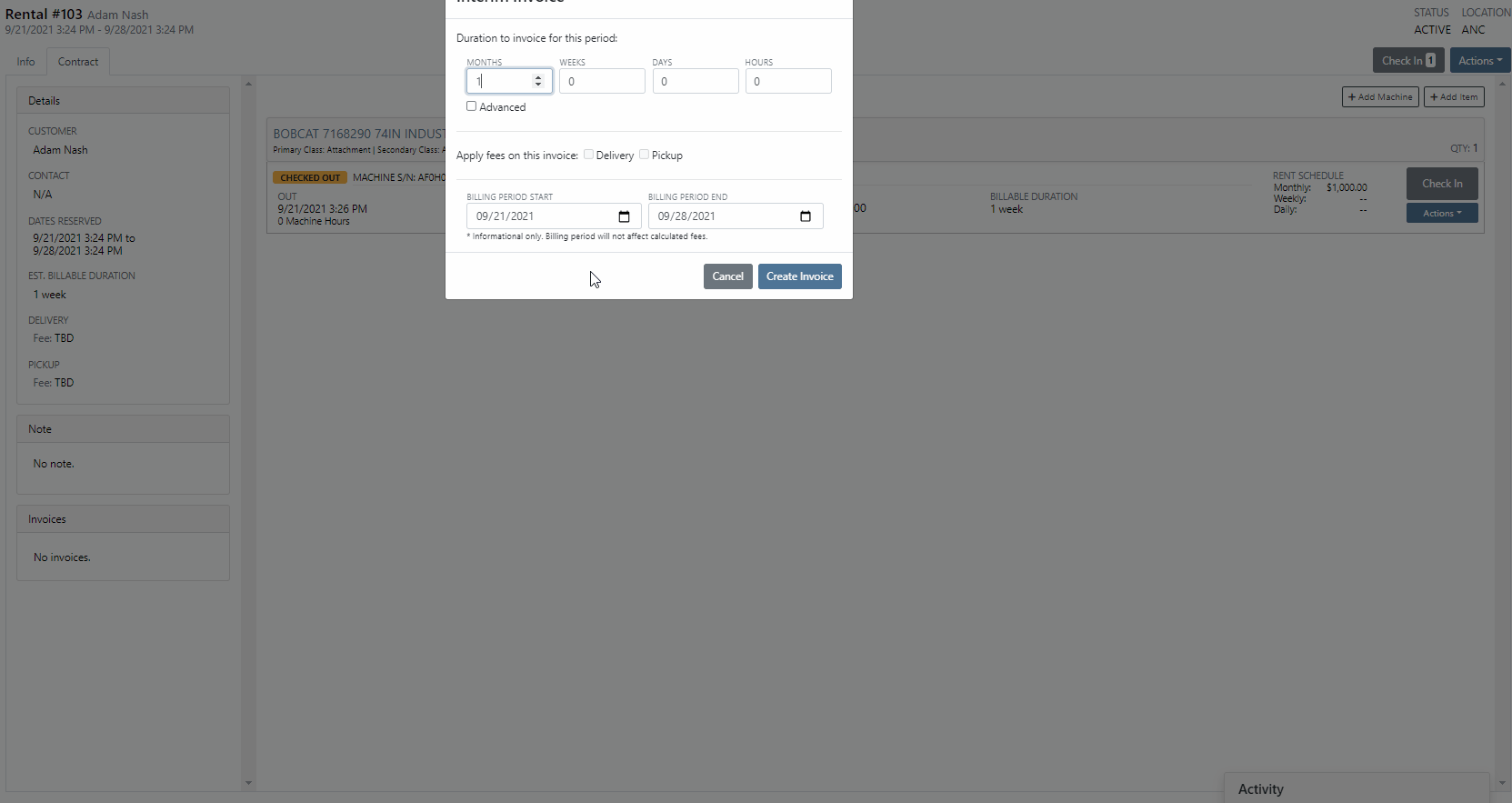 Consumables
The new rental system supports consumables. Consumables help track charges such as tire wear, cutting device wear, and fuel.  These can be setup on a per-contract basis.
Consumables are added to line items by clicking the Action button.
Then add the consumables. In this case, Diesel Fuel.
During check out, a quantity will need to be set.
A quantity will also need to be set on check in. The difference in quantity will be added to the final bill. In this case, 6 gallons of fuel will be charged.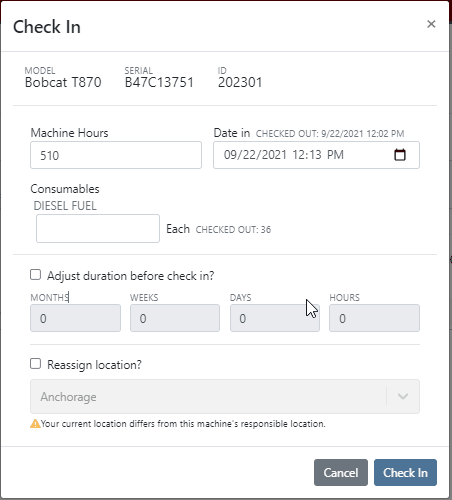 Last Release Notes
September 8th, 2021 Release Notes
Not yet a Flyntlok Customer?
Learn More at Flyntlok Dealer Management System
Youtube
Check out our Flyntlok YouTube channel for more highlights of the application!