Check out the latest updates to the Flyntlok Equipment Dealer Management System.
Work Order Redesign
We have continued to add functionality to our new work order page.  If you are interested in participating in the beta testing for this section of the application, please reach out to a consultant via a support ticket!
New Billing Styles
We have added a new billing style - Charge Estimated Hours.

Charge Billable Hours
This is the current default case in Flyntlok. When this option is selected, we will charge the total amount of billable time on a work order.
Charge Estimated Hours
Selecting "Charge Estimated Hours" will result in an invoice that only bills for hours you have estimated on a job.  For example, if you set a job to be a 4-hour estimate at your shop rate, but your technician clocks 4 hours of shop, and 4 hours of OT, Flyntlok will still only bill for the 4 hours of shop time.
Charge Flat Rate
Choosing the Flat Rate option for billing will wrap up all the parts and labor charges into one lump sum that you set on the job.
Added Customer Note and Problem Customer Warning
The pop-ups shown below will close automatically after a 7-second timer. If you need more time to review the note, hover your mouse over one of the notes, and the pop-up timer will pause.  Both of these can be set by editing the customer.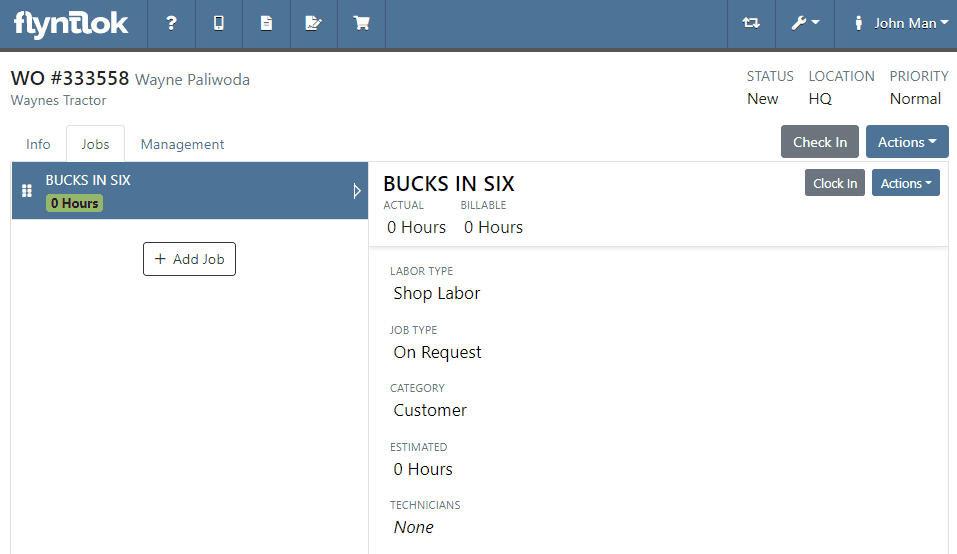 Delete & Transfer Jobs
An additional actions button was added to allow users to delete or transfer individual jobs.  We will continue to expand on the actions available here.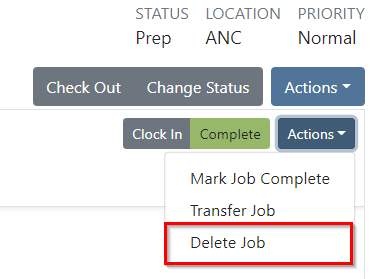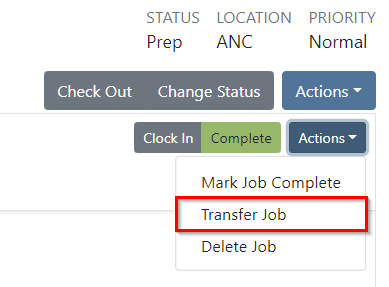 Keyboard Shortcuts
Custom keyboard shortcuts can be added to expedite your workflows.  Also, you can use CTRL + ENTER to save any field when you are editing.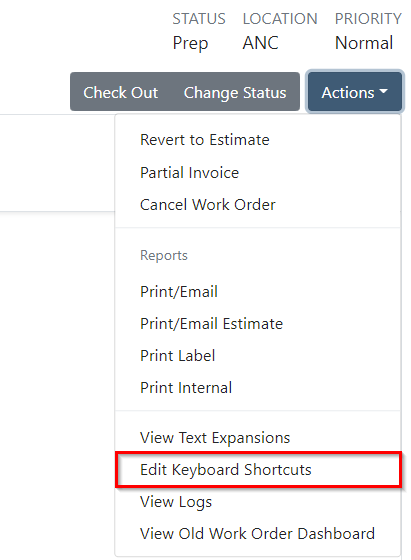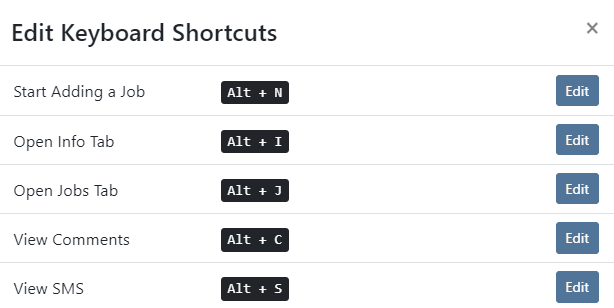 Rearrange Jobs on the WO
Rearranging jobs keep everything organized.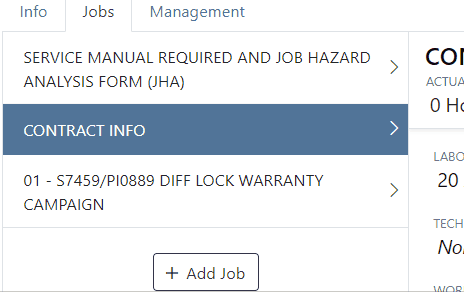 Audit Log in Menu
The new audit log allows users to view past actions that have
been taken
on a given work order. Comments can also be added to this section.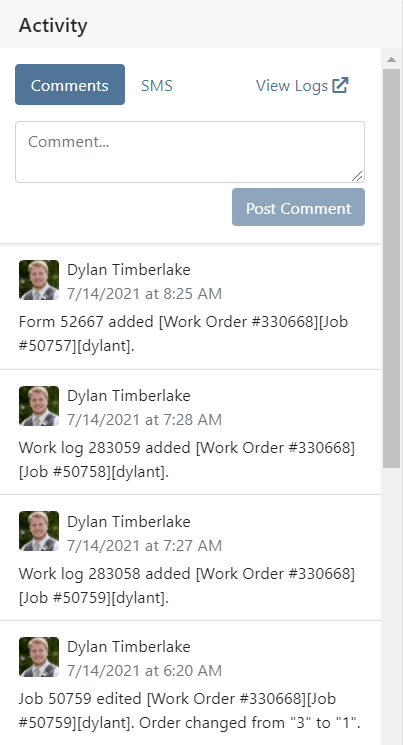 Job Finance Section
Shop managers can view a finance section in each work order. Thus, making it easy to identify high and low-profit jobs.
Assign Techs to Job
Shop managers can assign technicians to individual jobs. Note: This is just informational at this time. We will be updating reports/dashboards in the coming weeks.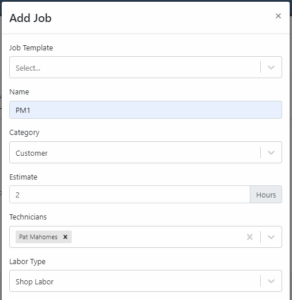 Forms
Job forms have
been moved to their own section.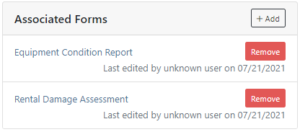 SMS Panel
You can send text messages directly to customers. This feature can be accessed through the activity tab at the bottom of the screen.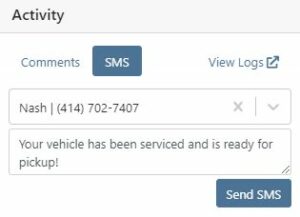 Require Comments on Status Change
You can now control whether or not you require comments when a technician changes the status of a work order.
Internal Parts Orders Billed Out
We added a badge to let you know when an internal parts order has been billed out.

Labor Lines Billed Out
We added a badge to let you know if the labor entries you are looking at are already billed out/

Rental Quick Quote Rate Sheet
If a customer calls in to check on rental rates, you can now quickly select the machines they are interested in renting and supply them with a PDF of your default rates.  This requires a default template to be selected on each model you rent.  Note that if a customer gets special rates with your business, you will have to generate a formal quote contract.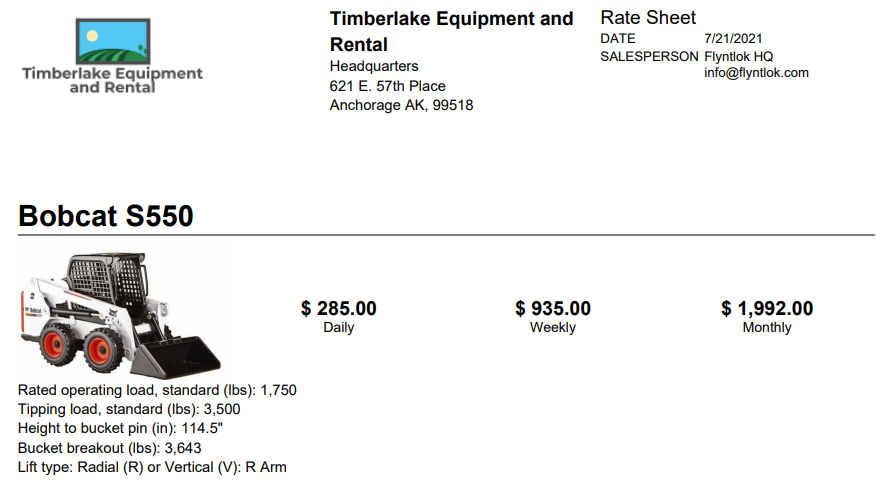 New Ticket Report Pop-up
A few changes have been made to the ticket submission pop-up. We will now ask for a category to be chosen when submitting a ticket and ask for the ability to view your browser's information when the issue is submitted. This will allow us to help assist you faster!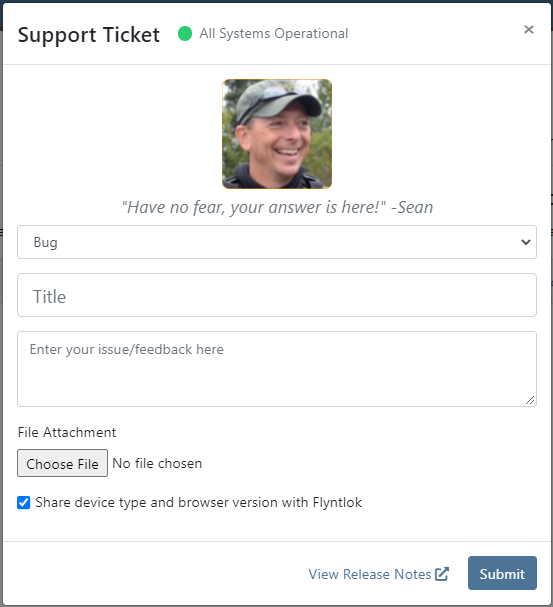 Last Release Notes
Not yet a Flyntlok Customer?
Learn More at Flyntlok Dealer Management System
Youtube
Check out our Flyntlok YouTube channel for more highlights of the application!