Check out the latest updates to the Flyntlok Equipment Dealer Management System.
Work Order Dashboard Redesign
We are officially rolling out the beta version of the new work order dashboard. We have made multiple improvements including reordering jobs, a labor editor, job categorization, and more! Along with the improvements, we have completely redesigned the page to make for easier workflows. This page has been optimized for smaller screens!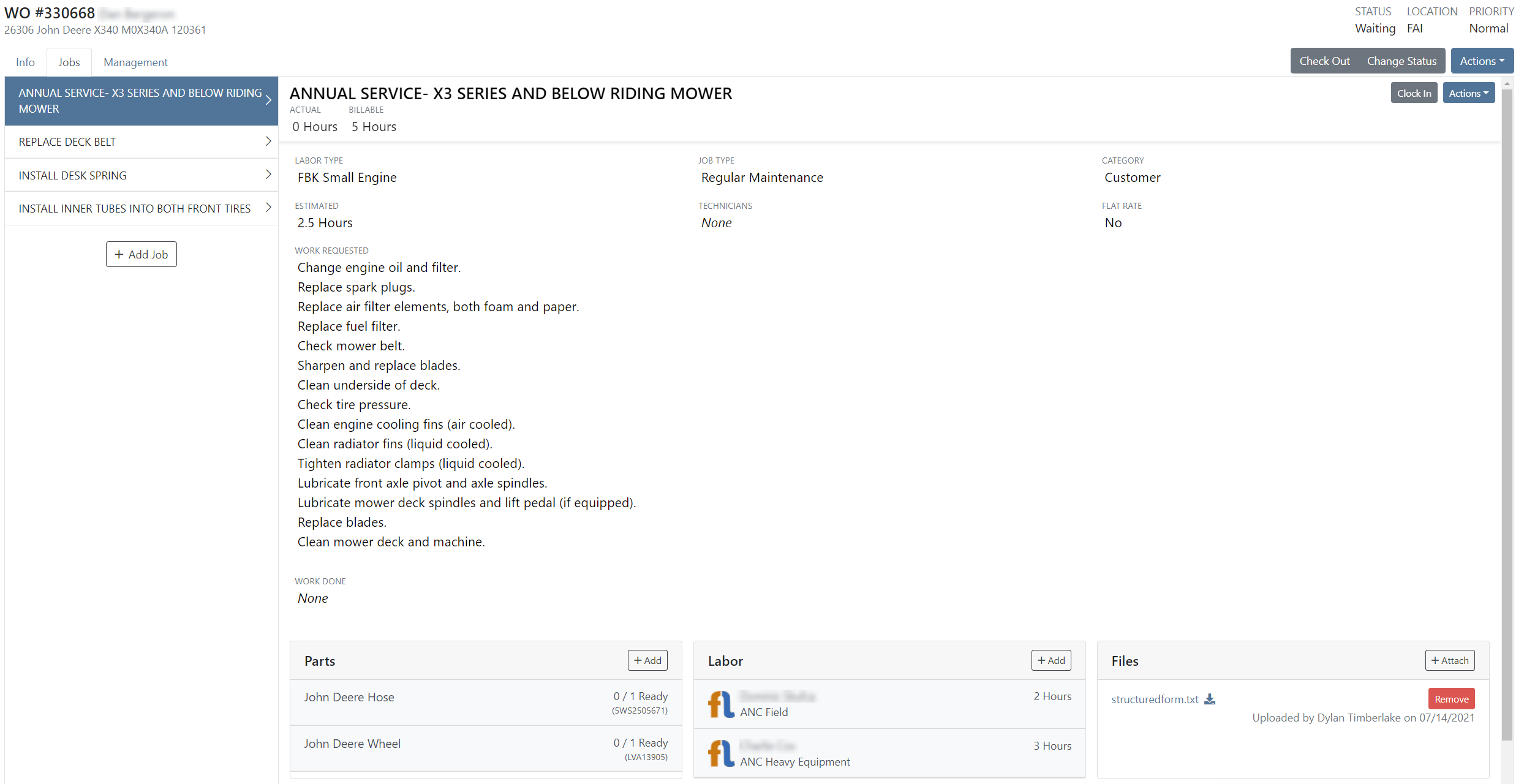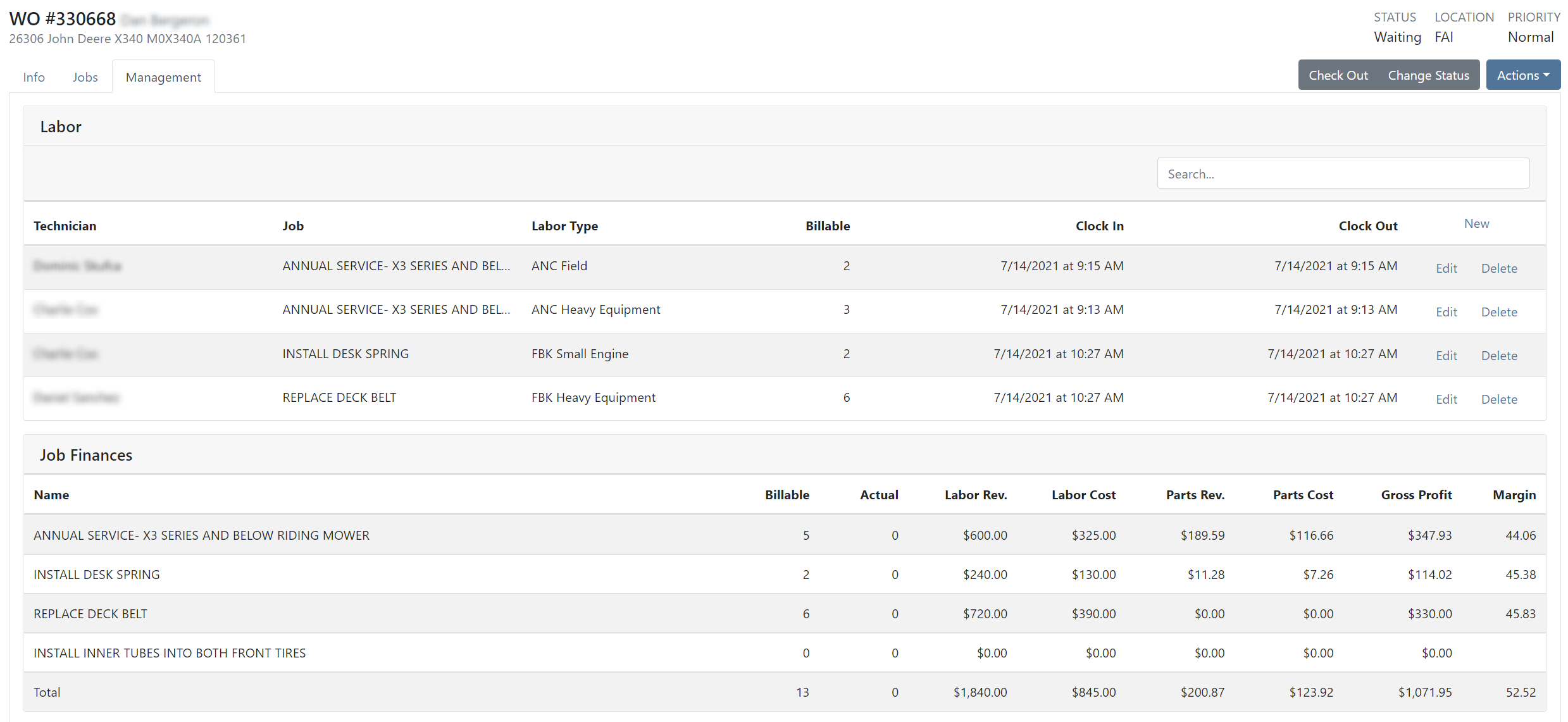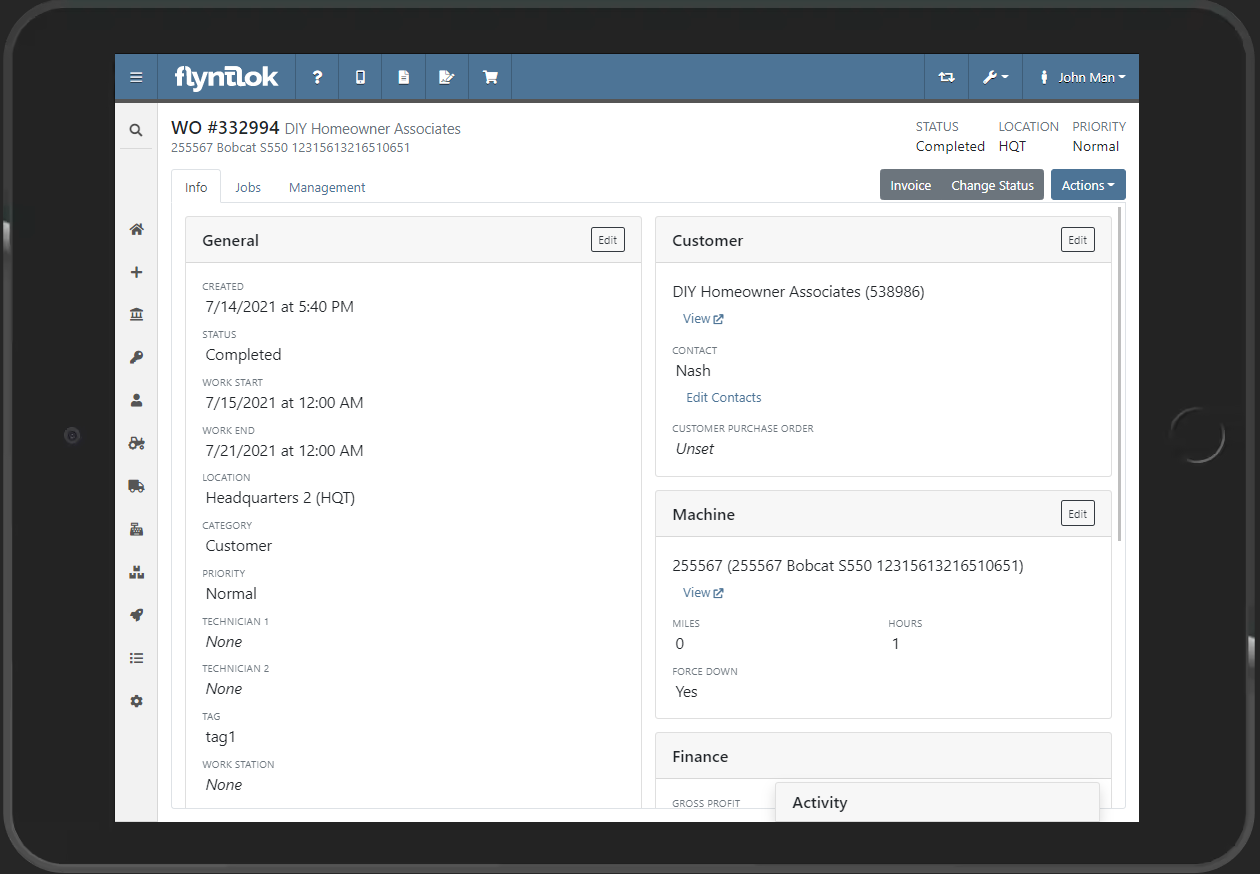 Please click the following link to learn more about the new work order!
The Flyntlok team will be reaching out over the next few days to see who at your business would be interested in using the new work order dashboard.
Sales Order Cost Calculation
Previously, we were not including the cost of non-inventory items in the overall cost of a sales order. Now, the total cost of a sales order will include the extended cost of inventory items, machines, and non-inventory items.
Sales Order Advertisement Image
On the new sales order PDF, we allow for an advertisement image to be added. This can now be configured from the Flyntlok Settings page. Flyntlok Settings can be found under the admin editors -> Flyntlok -> Flyntlok Details. The Sales Order Ad image upload will be within the Sales section of Flyntlok Settings. If you are not currently using the new Sales Order PDF, please reach out to the Flyntlok team so we can get you set up!
Default Rental Duration
When inputting a duration on the new rental creation, if a duration type is not specified, we will assume that it is days.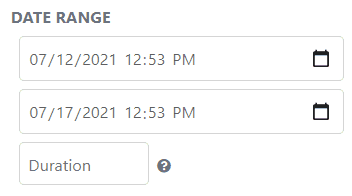 You still have the ability to specify a duration type other than days.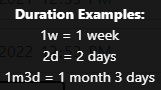 PACCAR Warranty Form
When submitting a warranty form to the PACCAR portal, we were using the user's location to find location-specific configurations for submitting. We will now use the location selected on the warranty form to find these configurations.
Work Order Creation
We were allowing work orders to be created with no machine or virtual machine assigned. We will now require one of the two when creating a work order.
Service Dashboard Date Validation
If you changed the end date on the service dashboard, then changed it back to the original date, there was a validation error. We have fixed this so that there will not be an error.
Deleting Draft Stock Orders
Previously, we were not logging when vendor draft stock orders were being deleted. We will now make a log linked to the vendor to show who and when the draft stock order was deleted.
Account Naming on Inventory Recon Excel Export
Before, if there weren't account numbers linked to an account, we were pulling the parent account name and putting it in parenthesis before the account. Now, if there are no account numbers, we will show nothing but the name of the account.
Last Release Notes
Not yet a Flyntlok Customer?
Learn More at Flyntlok Dealer Management System
Youtube
Check out our Flyntlok YouTube channel for more highlights of the application!