Check out the latest updates to the Flyntlok Equipment Dealer Management System.
Click Reduction Contest!
We are holding a click reduction contest. If you have ideas that could reduce clicks and speed up your workflow in Flyntlok, please submit them using the rabbit button! We will pick the two most impactful ideas, and the winners will receive a $25 Visa gift card. Winners will be announced in the September 28th release notes.
Integrations
Stihl E-Registration
Stihl equipment can be registered with Stihl through Flyntlok. When you view a machine that has been registered, you will get product information that is provided by Stihl.
To register a machine, go to that machine's dashboard and click the New Registration button. Then fill out the product registration form.
Work Order
New Features
Work Order Creation Form Customization
The work order creation form can be customized to show only the information needed. The default form is on the left, and a customized version is on the right.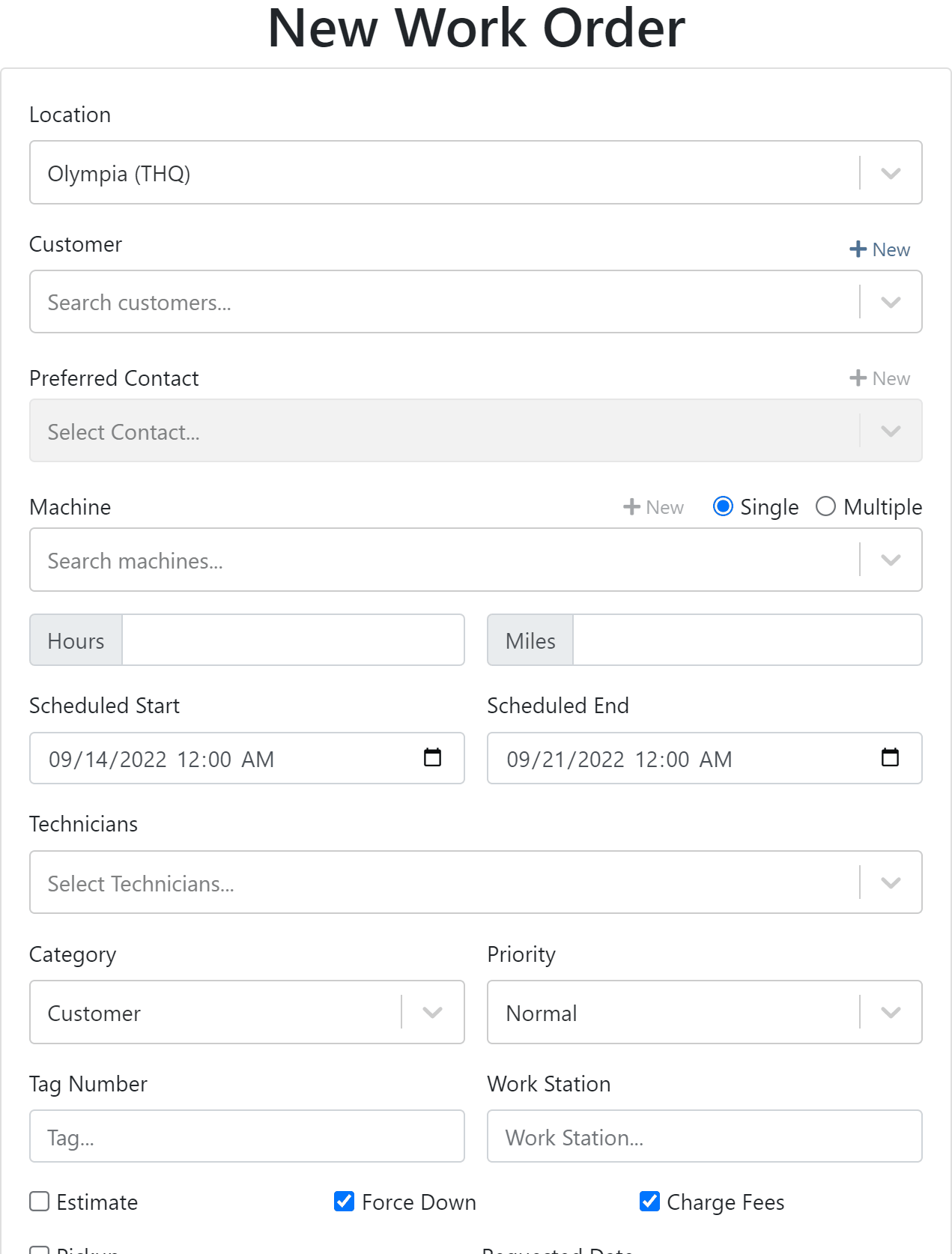 If you would like to edit your work order form. Please submit a support ticket and the Flyntlok consulting team will help you out!
Efficiency Metric
We have added the efficiency metric to the header of the performance tab. Efficiency is calculated by taking the work order Actual Hours / Billable Hours. 
This metric is also calculated per job and displayed in the Job Finance section.
Multi-Machine Tags
Each job on a multi machine work order can be assigned its own tag.
Tags are displayed on each job tab.
New Machine Description
Machine creation on the new work order form has a description field.
Point of Sale
Enhancements
We have added a margin column while selling machines from the point of sale.
Rental
Enhancements
Licensing Information
You can update a customers licensing information while creating a rental contract. If you would like to save this information back the customer make sure to check the Save License to Customer box. License information can also be updated from the Info Tab.
This feature will help keep customer licensing information up to date.
Last Release Notes
August 31st, 2022 Release Notes
Not yet a Flyntlok Customer?
Learn More at Flyntlok Dealer Management System
YouTube
Check out our Flyntlok YouTube channel for more highlights of the application!