Check out the latest updates to the Flyntlok Equipment Dealer Management System
Flyntlok Closed Good Friday
Flyntlok will be closed on Friday, April 2nd, in observance of Good Friday.
New 🆕
PACCAR Warranty Claim

We have released a new feature that allows you to submit warranty claims from Flyntlok to the PACCAR eportal. From a Flyntlok work order, you will be able to open up a warranty claim that is prefilled with work order data!
To get to the PACCAR form, your location will need to be configured by Flyntlok to allow PACCAR submissions. Then you will want to make sure that the work order is set to type Warranty. When those two conditions are met, you will see a Start Warranty Claim in the work order dashboard's actions drop-down.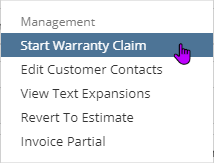 If it is the first submission from the work order, you will need to fill out the Claim & Vehicle Information section and then save the claim. This will generate the CF (Claim File) in the PACCAR eportal.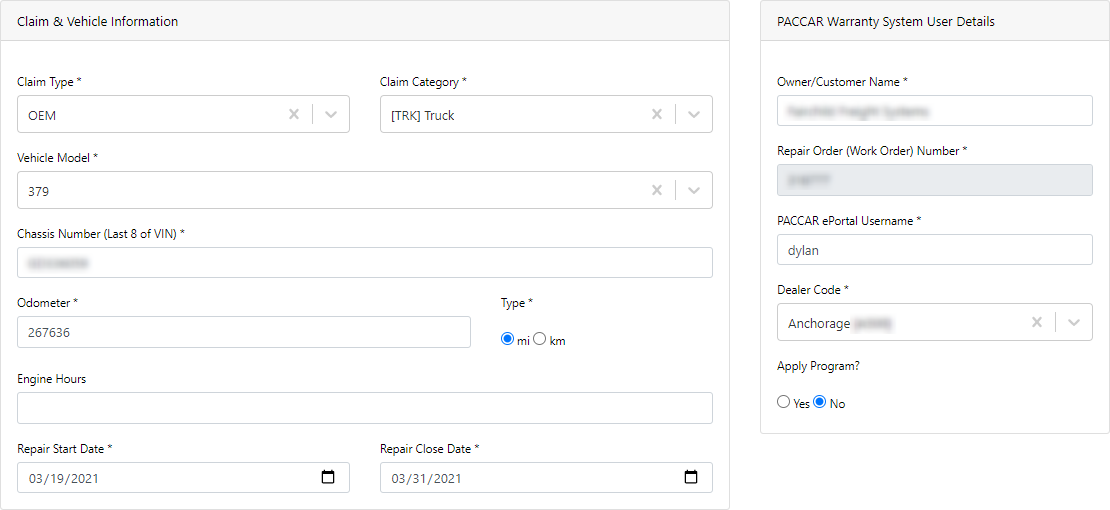 Once this is successfully saved, you will be able to select the jobs from the work order that you wish to submit a RO (Repair Order) for. This allows you to submit multiple jobs for one claim file or create multiple claim files from one work order.

When on a work order that you have already submitted a claim for, you will be able to go back to those previously submitted claims via the claim file selector or create a new claim.

If you have more questions, please reach out to Flyntlok. We will be able to provide a more in-depth Q/A about the warranty form and submission.
---
Enhancements 🙌
Machine Editing Permissions
We have added more granular permissions around editing a machine. Below are the 7 new domains for machine permissions and the sections of a machine they control:
Machine Information

Make
Model
Responsible Location
Description
Description Long
Serial Number
Engine Serial Number
Customer Unit Number
Comments
Hours
Miles
Acquisition Type
Multi
Physical Location

Depreciation

Depreciate
Depreciation Start Date
Depreciation Start Amount
Years
Salvage Percent

Finance

Replacement Value
Vendor Invoice
Advertise
Minimum List
Date Shipped

Warranty

Warranty Start
Warranty End
Warranty Notes

Accounting

Machine Income
Machine Expense
Machine Asset
Rental Income
Service Income
Depreciation Expense

Machine Ownership
EIF File Types
Flyntlok now supports the uploading of .EIF type files!
Electronic PO Submission
We enhanced the safety measures in place to prevent electronic POs from being submitted more than once.
We also now don't submit the core item from a PO to Epiroc or PACCAR. The core item will remain on the Flyntlok PO to be received.
---
Resolutions 🐛
Customer Search
We apologize for the headaches in the past week that were caused by slow customer searching. We have made some changes to make customer search lightning fast!
Hiding Quote Part Numbers
We released this feature a few weeks ago and are pulling it back to reassess. We will have a better method for this in the future.
---
Last Weeks Release Notes
March 24th, 2021 Release Notes
Not yet a Flyntlok Customer?
Learn More at Flyntlok Dealer Management System
Youtube
Check out our Flyntlok YouTube channel for more highlights of the application!