Check out the latest updates to the Flyntlok Equipment Dealer Management System
Enhancements 🙌
Rejected Quotes
When an internal parts order quote has been rejected, we will indicate that rejection on the work order dashboard.

Item Dashboard File Attachment
There is now an option in the actions dropdown of the item dashboard to add a file attachment.

Sparks Portal - Updating Contacts
When a customer is putting payment on their Sparks order, they can edit or add a contact for the sale.

This will bring up a form that will allow customers to edit an existing contact or add a new contact for the customer.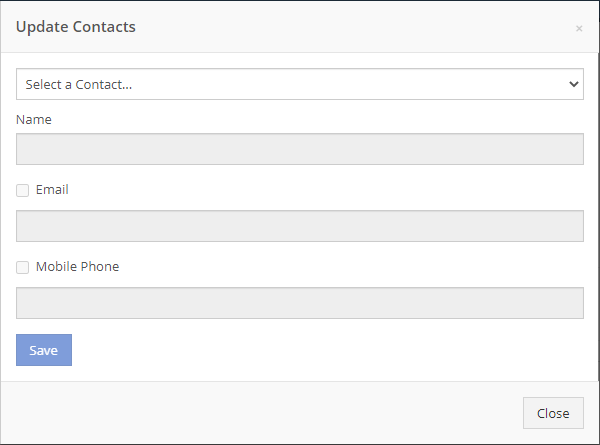 Sparks Portal - Champion User
There can now be one user configured at a company to be the Sparks Champion. This user will receive the following notifications:
When a payment is posted on an order in Sparks and the customer doesn't have a salesperson assigned.
When a sparks user sends a direct message to their salesperson but the customer doesn't have a salesperson assigned.
When a sparks user sends a message to the tenant and not their assigned salesperson (currently this is only used to request a salesperson be assigned to them).
Sparks Portal - Customer Unit Numbers
We now show the customer unit number associated with a machine when assigning a machine to a sales order.
Machine Receive Data
When receiving machines on a machine purchase order, we have added the ability to input invoice date and invoice number.
---
Resolutions 🐛
Password Reset
When resetting your password, we now accept the email linked to your account as verification to reset your password.
Most Common Parts
We have resolved an issue that was blocking most common parts from being added to sales orders.
Rental Condition Report
The formatting of the machine condition report on a rental PDF has been fixed.
---
Last Weeks Release Notes
March 31st, 2021 Release Notes
Not yet a Flyntlok Customer?
Learn More at Flyntlok Dealer Management System
Youtube
Check out our Flyntlok YouTube channel for more highlights of the application!