Flyntlok Supports Bobcat Equipment Dealers


Flyntlok has been optimized for Bobcat Equipment Dealers. In fact, our founders are Bobcat dealers all over Alaska from Fairbanks to Soldotna. Bobcat, while being one of the best compact construction equipment manufacturers, has not quite kept up with the technology that supports its dealer network. There are no interfaces for warranty information or PIP information directly into a dealer management system. Likewise, there is no way to send an automated PO into Bobcat. Users must resort to cut and past operations to load the order into their website for ordering. This is all disappointing.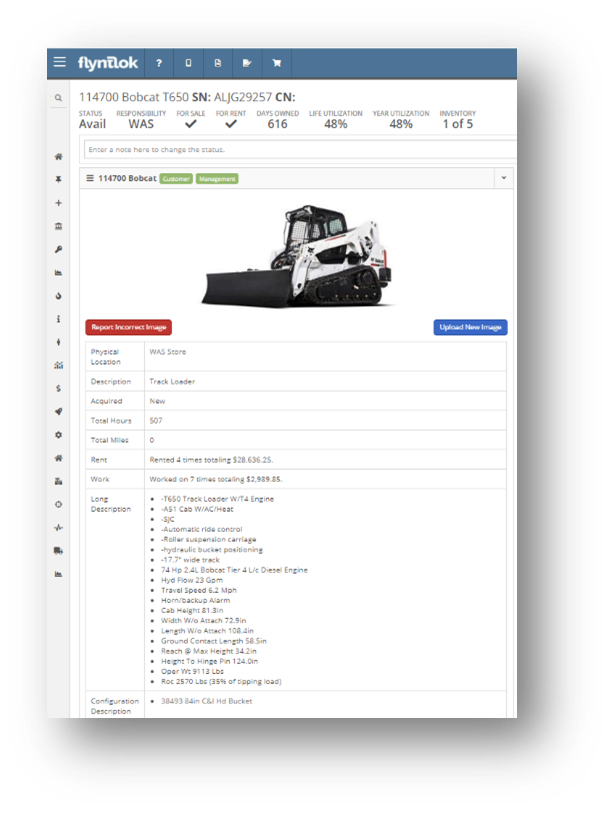 Nevertheless, Flyntlok, on its own, has embellished its core information on Bobcat brands including taking and uploading pictures on equipment models as well as adding their descriptions. We have also loaded pictures for their 1000 most common parts. We are also amassing information on parts consumption by model and substitution and alternate part definitions using our first three Bobcat dealer customers as a data set.
Bobcat Equipment Price List

Flyntlok partners with Bobcat to provide timely price and parts information. At no additional cost, we load Bobcat's pricing and substitution files into the Flyntlok Item Genome. From there, you control how pricing is propagated into your DMS. For instance, you can add default markups from list price or you can exclude certain parts from updating at all. If you desire, you can use different units of measure while still receiving pricing updates. Once the Bobcat pricing file has been updated, we send an email with a link to a report in Flyntlok showing any changes.