Purchase Orders
New Feature
Vouchers Paid via CC
We have added a new setting to the purchase order receiving voucher, allowing users to mark an item voucher as paid via credit card. You will now see an"Already Paid" Checkbox in the in Voucher Details section of the receiving voucher. When the box is checked, you can use the dropdown populated with a list of accounts to select the checking or credit card account this was paid with.
When this box is checked and an account is selected, Flyntlok will create a JE, instead of a Bill, to record the transaction.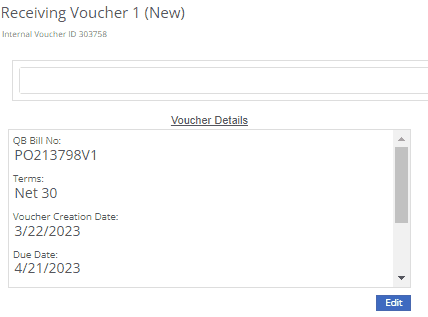 Machines
New Feature
Public Machine Image Icon
We have added a new icon to the machine's dashboard. Displayed in the corner of images which are publicly available.
Service
New Feature
Work Order Pick Ticket
We have added an option to print a thermal ticket from the work order system. This option is under the main actions dropdown
Mobile View
Enhancement
Activity Log
When changing the status of a Work order Flyntlok requires you to log a reason for the change, this log is now visible from the mobile view. Similar to the desktop view these logs will be available under the activity section.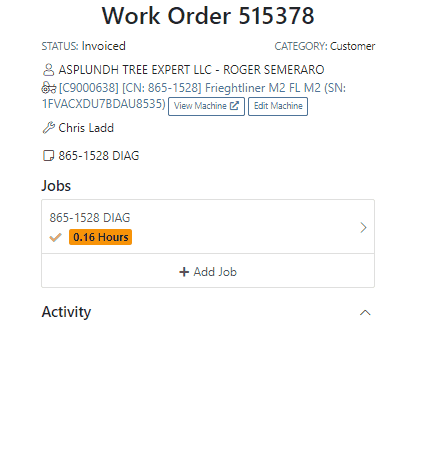 Machine Pricing Information
We have added the list price, cost, and minimum list to the machine's mobile view.
Vendors
New Feature
Minimum Order Amount
We have added a minimum order field to a vendor. This will allow you to set a minimum dollar amount for creating stock orders.
When set, the minimum dollar amount will be shown on the vendor dashboard. You will also see a warning message displayed on the vendor's stock ordering page, alerting you if you are below the minimum amount.
To set the minimum amount, you will navigate to the vendor's dashboard and select the Actions button. Actions->Edit
Tax
Enhancement
Storing Tax Rules from the POS
We now allow you to update a customer tax rules from the POS, as well as store them as the default set for all locations.   Previously, this action could only be taken if a customer did not have rules applied to them.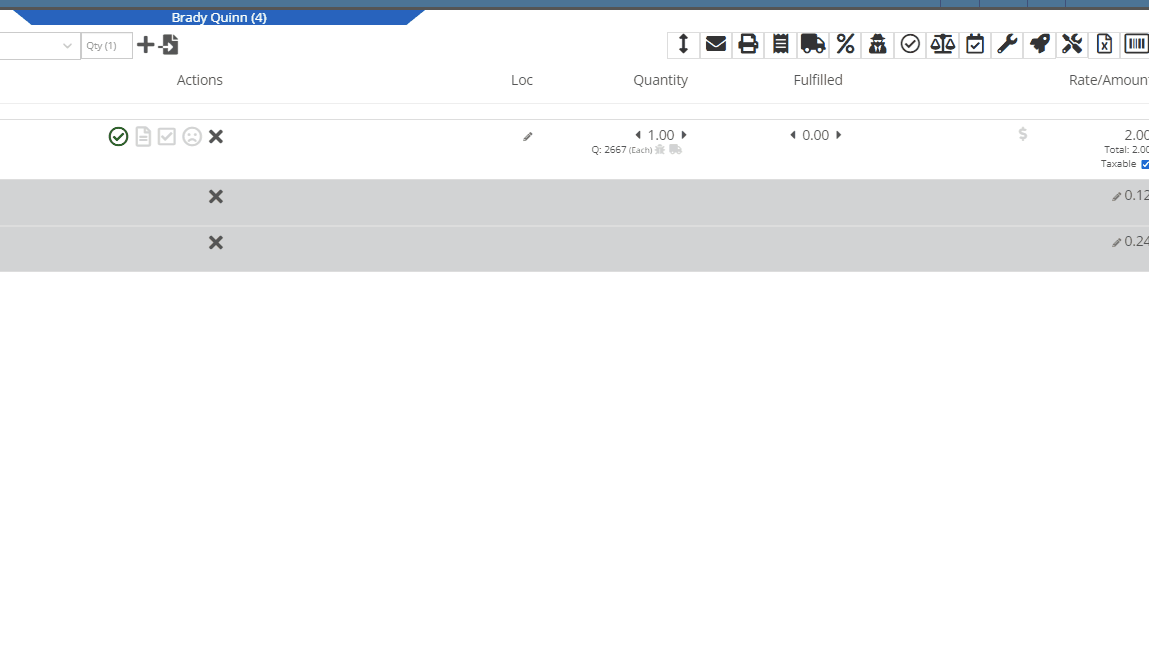 Rental
New Feature
Damage Waiver Charges
You can now select between 4 different ways to apply damage waiver charges to rental contracts by default. These values can always be overridden on a per contract basis.
Never charge a damage waiver by default

Always charge a damage waiver by default

Charge a damage waiver if they are a cash customer

Charge a damage waiver if they do not have valid insurance on file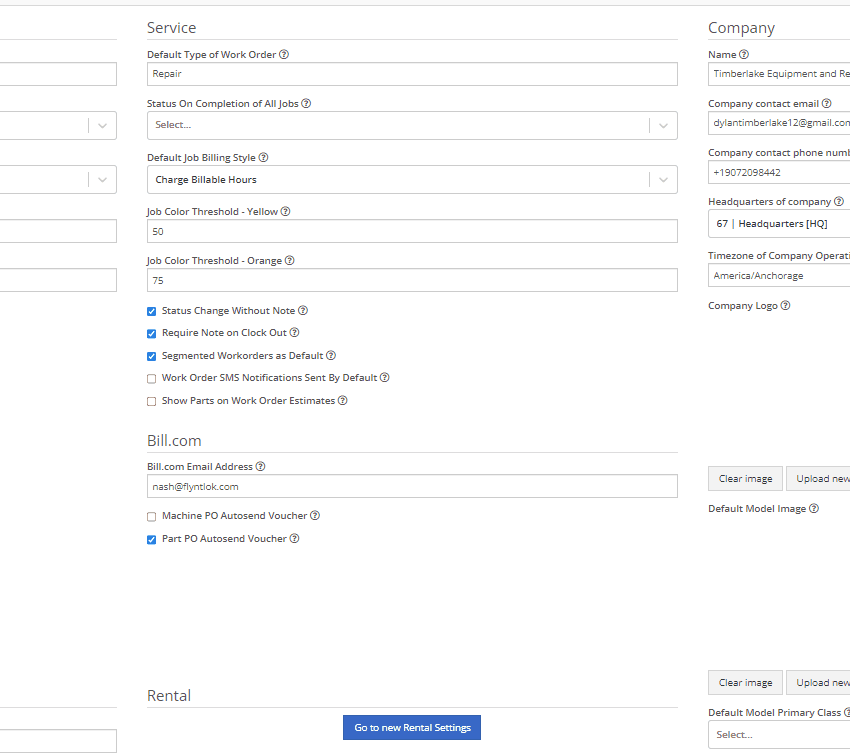 Last Release Notes
Not yet a Flyntlok Customer?
Learn More at Flyntlok Dealer Management System
YouTube
Check out our Flyntlok YouTube channel for more highlights of the application!
Point Of Sale Overview
The Point Of Sale (POS) allows a user-friendly way to create Sales Orders (SO), quotes, and other internal documents. It offers a large range of customizable features that expedite and improve customer experience. These features include texting customers when parts arrive, sending out customer experience surveys, emailing customer invoices, and more.
Getting to the POS
Users can access the POS from the Quick Searcher by searching for a Sale Order. You can also click the Sales Order number wherever found in Flyntlok.

Creating a Sales Order
The most common way a user can create a Sales Order is by clicking the Shopping Cart icon located in the Top Menu Bar.

The other ways users can create a Sales Order: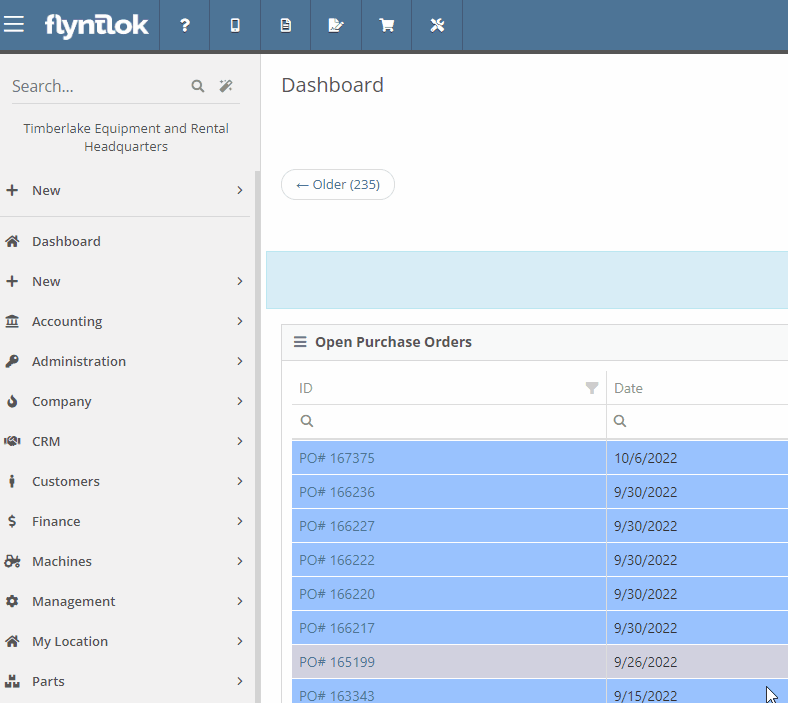 From the

Customer Dashboard

->

Actions

->

Sales Order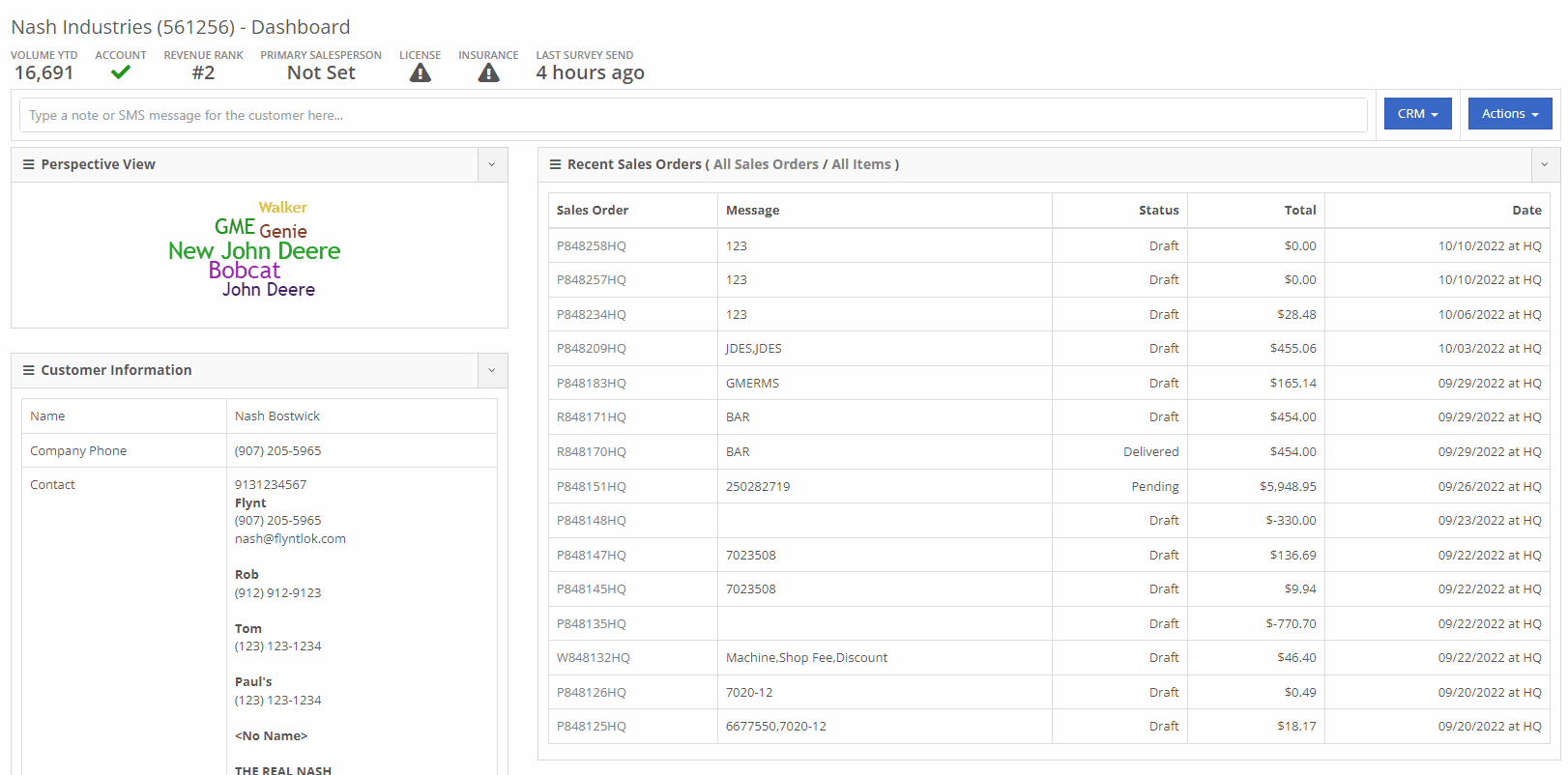 From the

Item Dashboard

->

Actions

->

Sell Item
From the

Machine Dashboard

->

Actions

->

New Linked Sales Order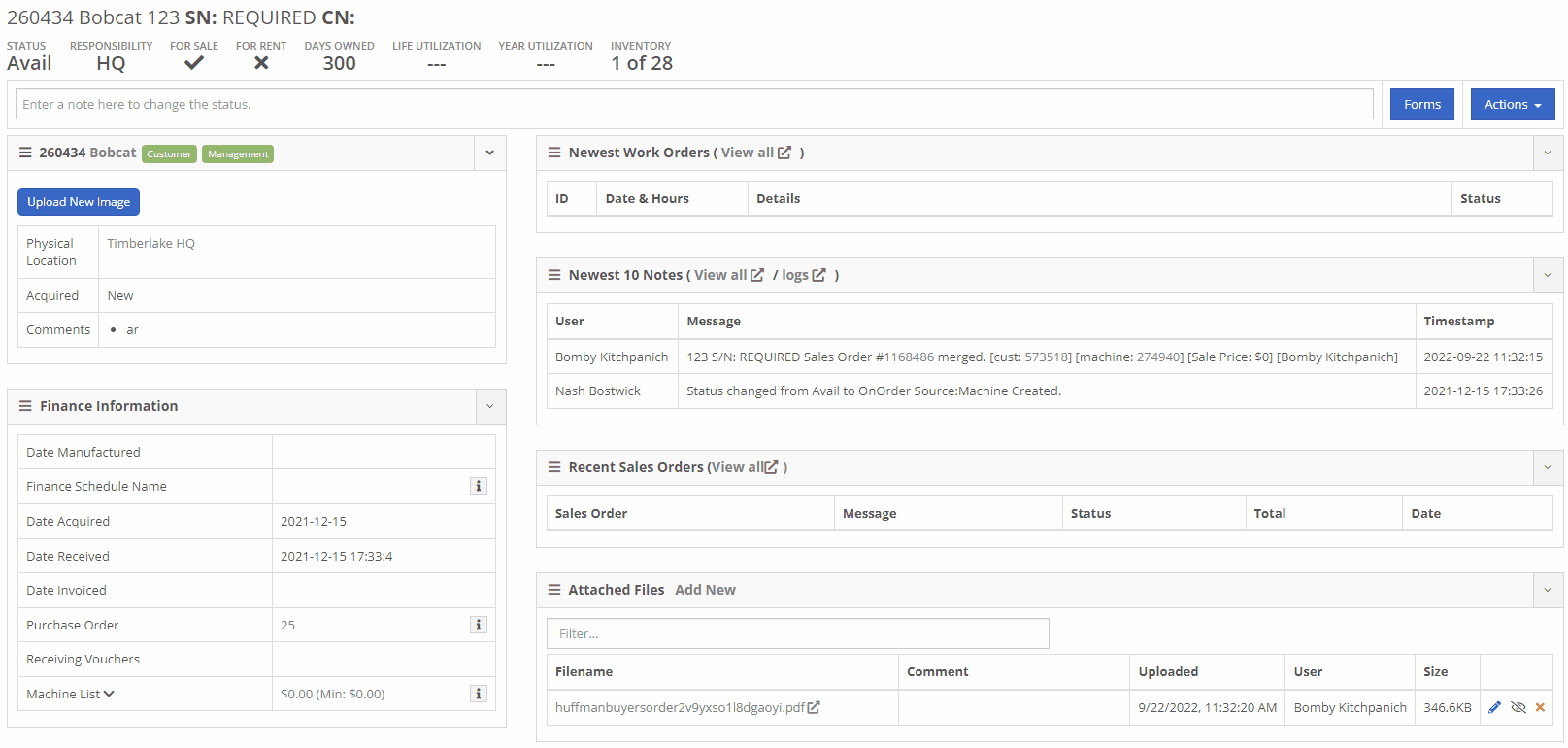 POS Layout
Once arrived, a dashboard appears which includes blue tabs labeled:
The blue Customer tab is the initial tab opened when creating a new Sales Order. This tab prompts users to fill in Customer, Contact, Machine, and other general information. Head to the Customer article for further information.

The Shipping tab includes the ability to create, edit, and view customer Shipping Addresses, and designate inbound and outbound Shipping Methods. Head to the Shipping tab article for further information.

The Details tab includes Customer Purchase Order, public and private message fields, and other actions and settings. Head to the Details article for further information.  

The Payment tab give you options to take Payment, Quote, Copy and more. Head to the Payment or Actions article for further information.
The Activity tab includes a Note Section, SMS options, and a link to the Sales Order Audit Logs. Head to the Activity article for further information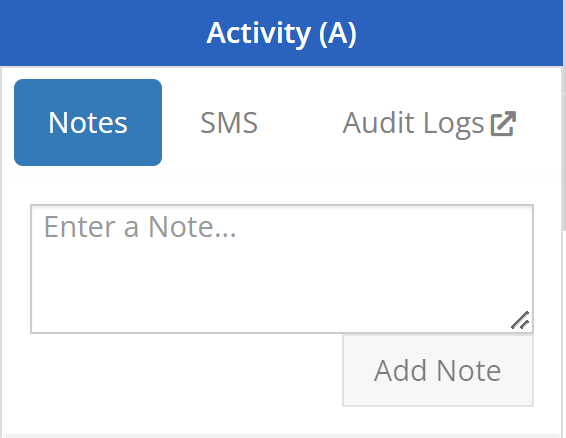 Clicking below the prompted Customer tab into the center of the POS or clicking above the Shipping, Detail, or Payment tabs, will reveal the Item Search Bar, Item Line Details, and other Sales Order Features. Go to the Item Search Bar article for further information on the following Look-up functions.
Search Mode vs. Scan Mode
Part Number Searcher
Quantity editor
Add a new item
Import items from a file
For further information on looking-up and entering Items in the Point of Sale, go to the Item Search Bar article.

In the homepage of your POS, users can access all necessary Sales Order Actions. Many of these features are displayed by relatable icons in the top right corner of the POS and include: 
Reverse line-item order
Email this Sales Order
Print this Sales Order
Print thermal receipt
View packing slip
Apply a percentage discount to the entire order
View internal pricing information
Fulfill all items as much as possible
Modify tax rules
Adjust payment posting dates
Your most commonly sold items
Sell a machine
Export to Excel
Create Label
For further information on Point-of-Sale Actions, go to the Actions Articles.

By searching or scanning, items are added to the Sales Order. In each item line, users can:
Access

Item Dashboard

View/Edit line description

Fulfill line

Check traceability

Verify the correct item number

Report lost sale

Remove item from a

Sale Order

Update item bin

Change quantity

View quantity on hand

Override quantity on hand

Fulfill quantity

View/edit/discount line amount
Above the Shipping tab, users may view the status, the Sales Order number, view Downstream Operations, as well as choose to Delete or Order. Also, above the Activity tab, badges describe additional context of the Sale Order and Customer. For further information on Line Items, go to the Line Items article.

| | |
| --- | --- |
| Main Point of Sale Screen | |
| Key | Action |
| E | Emails Sales Order |
| F | Fulfill all Items as Much as Possible |
| N | Adds a new note to a sales order |
| CTRL + O | Completes Sale |
| P | Prints Sales Order |
| 1 | Opens the Shipping tab |
| 2 | Opens the Details tab |
| 3 | Opens the Payment tab |
| 4 | Opens the header box |
| Tab/Enter | Either Tab or Enter can be used to switch from the parts searcher to quantity. |
| Item Description | |
| Shift + Enter | Starts a new line while typing |
| Escape(Esc) | Closes Pop-up |
| Payment Tab | |
| C | Cash |
| R | Credit |
| D | Debit |
| K | Keyed in Credit |
| A | Account |
For further information on POS Hotkeys, go to the Hotkeys article.
Settings for the Point of Sale can be found underneath Editors (Wrench) -> Point of Sale. These settings allow users to adjust:
Customer relationship types
For further information on Point-of-Sale Administration, go to the Point-of-Sale Administration article.