Check out the latest updates to the Flyntlok Equipment Dealer Management System.
Rental
New Feature
Machine Reservation Availability Timeline
We have added a timeline view of your rental machine reservations. This will provide a visual aid in finding availability for a machine or class of machines.
Item Purchasing
New Feature
Add Item to existing Purchase Order
You can now add items to a PO that is in NEW status.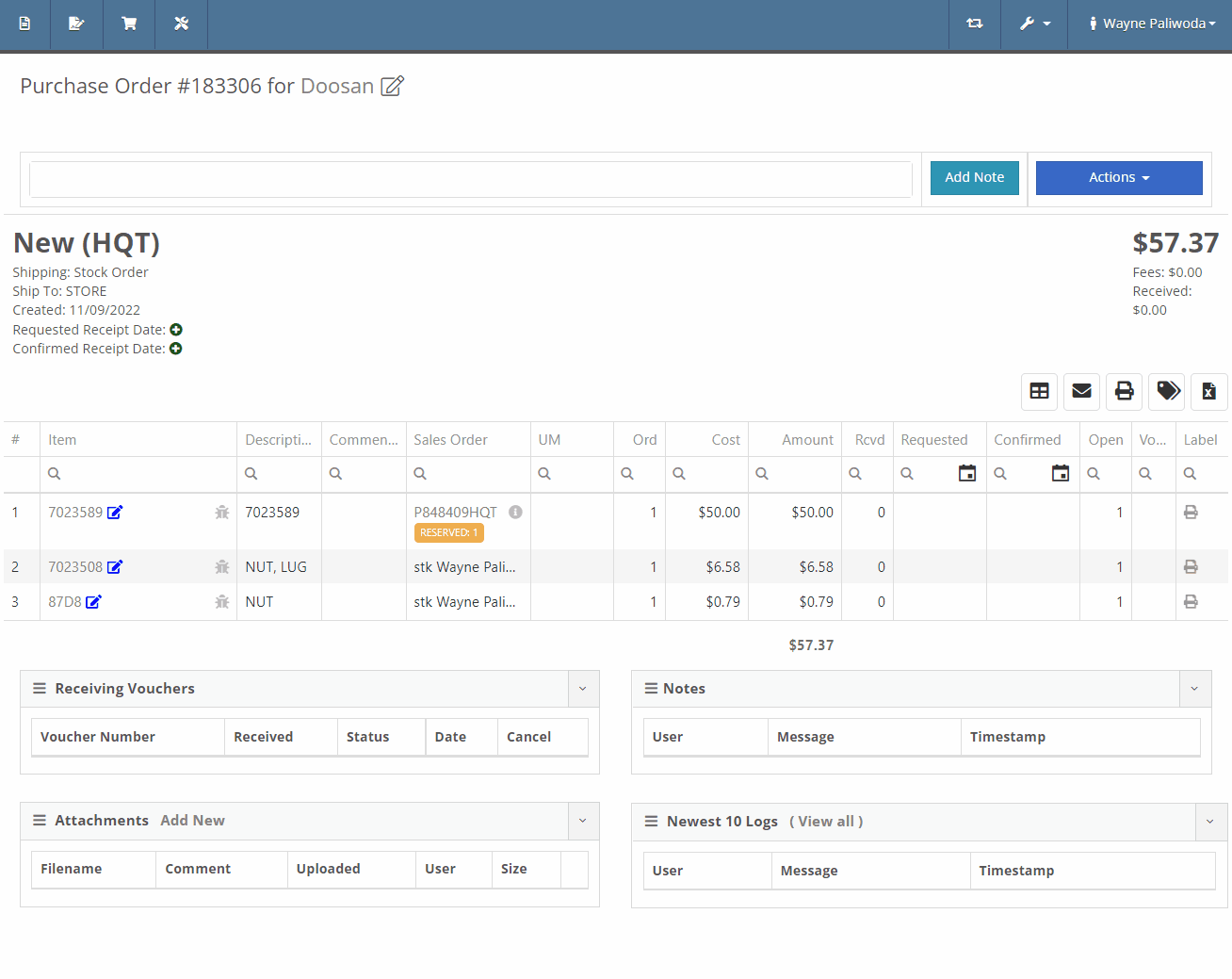 Change Location
You will now also be able to change the location of an existing Purchase Order. Head to Actions -> Edit  on the purchase order. From there, you will see a location selector under the status of the purchase order.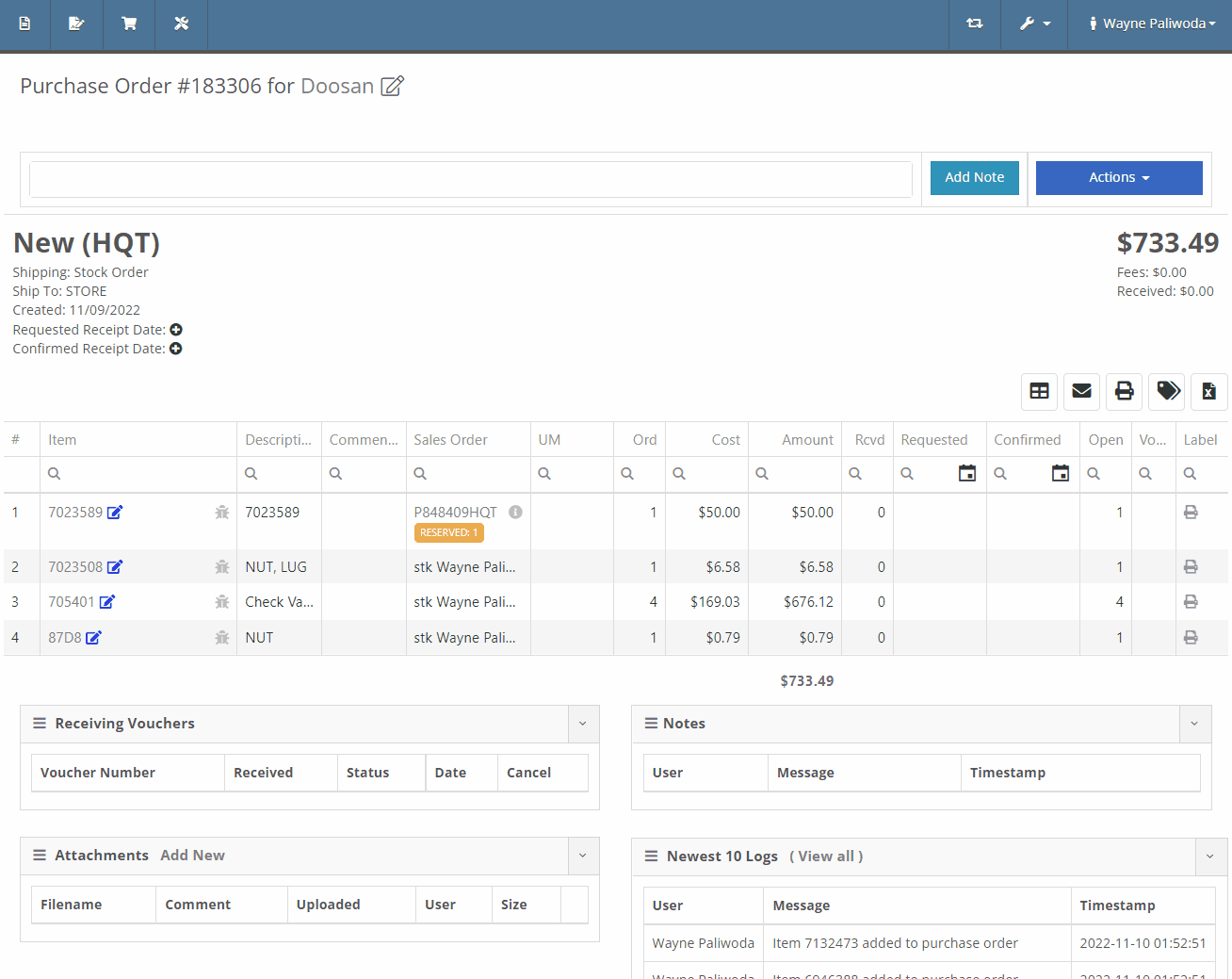 Machines
Enhancement
Balance Sheet
We have added a liabilities section to the machine balance sheet on the machine dashboard. Flooring, interest, and curtailments entered into the Flyntlok journal entries system will display here.
 Engine Serial Number Search
You can now search for machines using the engine serial number.
Machine Voucher
Enhancement
Auto Allocate Fee/Credit
When adding a new fee/credit line to a machine receiving voucher, Flyntlok will default the line's allocation to the cost-relative strategy across all the voucher's machines. You will not need to click the allocate button unless you wish to edit the allocations.
Point Of Sale
Enhancements
Trade-In Payoff
We have updated the Trade-In Payoffs feature with new fields for a user to enter a payoff amount. We have 4 new fields:
Trade-In Value (total value of machine)
Payoff Amount (the amount the business must pay off on behalf of the customers)
Pay To (Free form field to describe who you are paying off)
Over Allowance (used to adjust the cost basis of the machine)
Inventory
Enhancement
Metric Overrides
We have updated the "Location and Quantity on Hand" table in item dashboard. Now you will see a new "Metric" column to the right of "To Target". You will still be able to hover over the value to see the type and expiration date.
Item Vouchers
New Feature
Date Closed
We have added added a new column to the voucher for Closed Date. Flyntlok currently tracks "invoiced date" and "received date" on vouchers.
Last Release Notes
October 26th, 2022 Release Notes
Not yet a Flyntlok Customer?
Learn More at Flyntlok Dealer Management System
YouTube
Check out our Flyntlok YouTube channel for more highlights of the application!