Check out the latest updates to the Flyntlok Equipment Dealer Management System.
Customer Search
Before, when searching for a customer, you had to know the customer's name and exactly how to spell it. This was a tedious process that resulted in customers being duplicated. Now, searching for a customer will behave more like searching on Google! We will show results that are close to or sound like what you are searching for. This will provide faster searches and return more results for those searches giving you a better chance of finding the customer you are looking for. Please let us know how this enhancement works for you!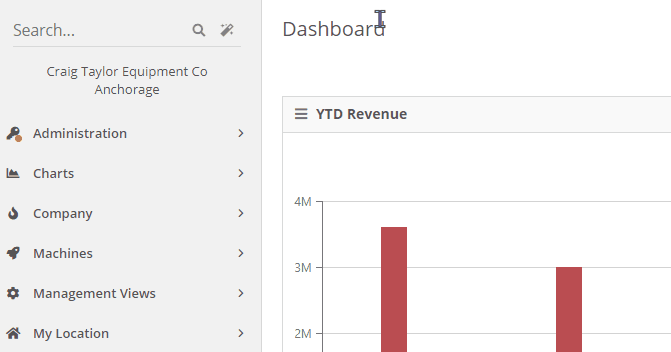 Closed Beta Rental Dashboard
We are releasing the initial beta of our re-designed rental dashboard. Some of the new features that we would like to highlight are duration-based billing, QR/Barcode support for checking in/out machines, allowing items to be rented,  and custom rent schedules.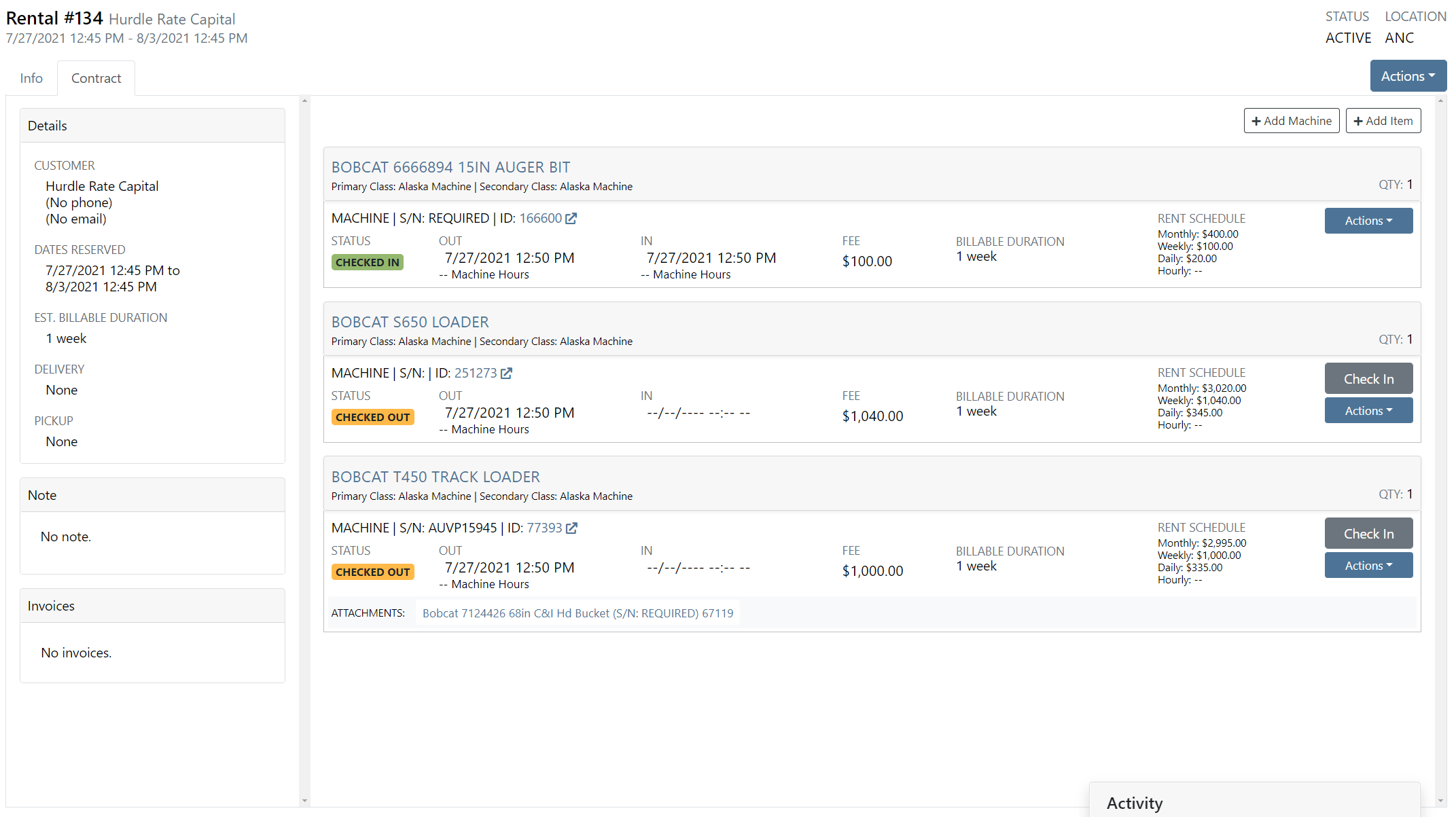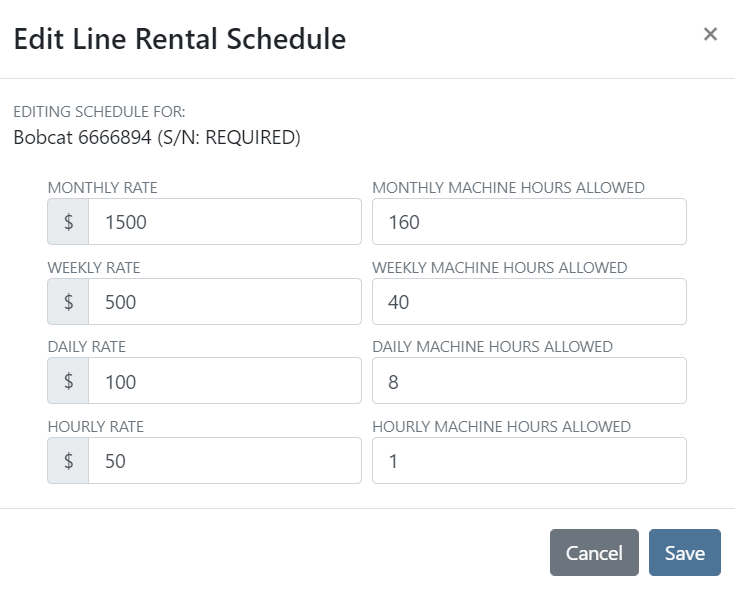 New Rental PDF
With the rental re-design, we have created a new Lease Agreement PDF!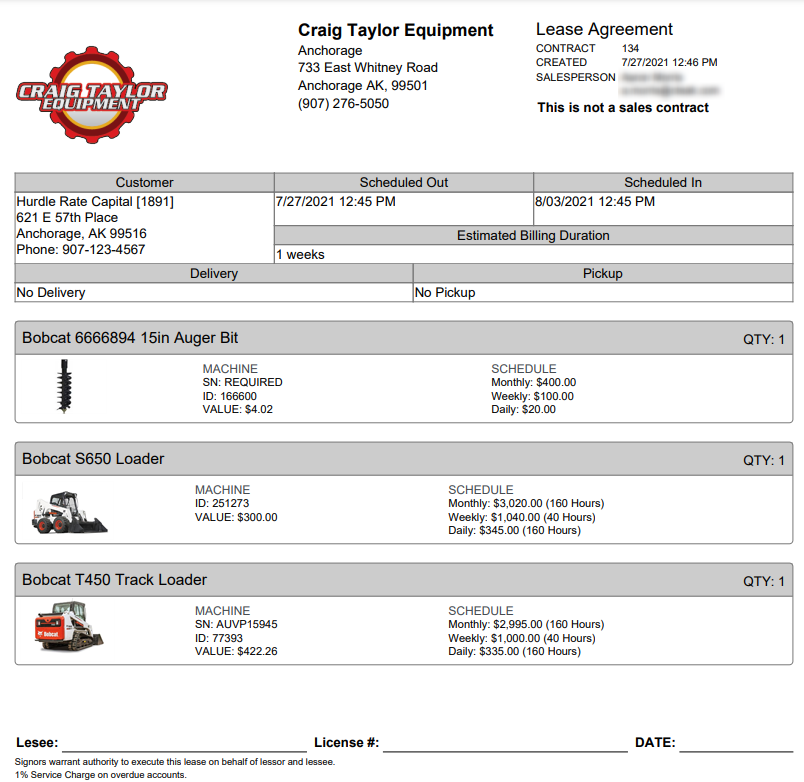 Work Order Redesign
Machine Warranty Information
We were not showing a machine's warranty information on the new work order dashboard. We now show warranty information within the Machine section of the Info tab. Clicking View on the far right will show the warranty notes for the machine.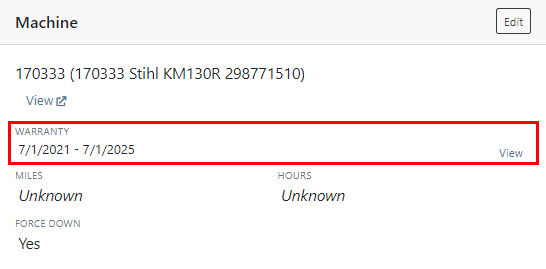 Active Work Orders
On the Info tab of the new work order dashboard, we now show other active work orders for the machine.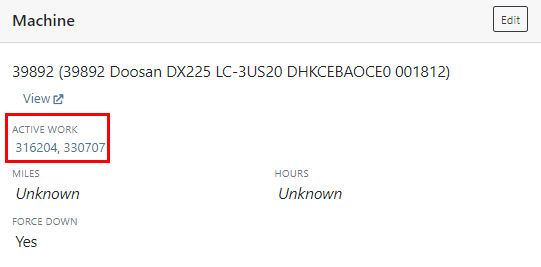 Tab Persistence
When navigating to a work order, we always put you on the Jobs tab. Now, when you load or refresh a work order, we will remember your previous tab.
Sent Emails
A list of emails sent for the work order is now viewable in the Info tab.
Re-Arranging Jobs
Before, you could click and hold anywhere on a job to rearrange. Now, you will click and hold the icon on the left job to move it around.
Total of Job Financials
At the bottom of the Job Finances section, there will now be a Total row.

Pre-Filling Machine Data
Previously, we were requiring you to input a machine's hours or miles on check-in. We now pre-fill that data based on what is currently on the machine's record.
Pre-Filling Job Technician
When creating a new job, we will default the technician of the job to be the technician that is assigned to the work order.
Estimate Terms
In the footer of a work order estimate, the terms set for your location or company will show.
Packing Slips
On the packing slip PDF, we will now show the shipping type that is set on the sales order.

Selling a Sold Machine
Before, you had the option to add a sold machine to a sales order from the machine's dashboard. We have removed that ability!
PACCAR PO Bin Locations
Bin locations were not properly being sent to PACCAR on submitted POs. We have implemented a fix for this.
Not yet a Flyntlok Customer?
Learn More at Flyntlok Dealer Management System
Youtube
Check out our Flyntlok YouTube channel for more highlights of the application!