Check out the latest updates to the Flyntlok Equipment Dealer Management System.
Rentals
New Features
Record 360
Flyntlok now integrates with a third-party equipment inspection company called Record 360. If you are signed up with Record 360, Flyntlok can create Equipment Condition Reports in Record 360 for rental equipment that is being checked in and out, or for Arrival Condition Reports for equipment being purchased. Please reach out to Flyntlok if you are interested in this integration and we can give you a demonstration!
Once Record 360 has been added, your reserve button will turn red
When reserving the contract you will prompted to add a workflow id and a user.
We are very excited about this feature and look forward to meeting with the interested companies.
Enhancements
Rental Banners
We have brought back the banner that shows at the top of a machine's dashboard when it is reserved for rent or out on an active rental contract!

Forms
New Features
Prefilled and Editable Forms
We now support taking fillable PDF forms, prefilling them with Flyntlok data, then downloading them to your computer. A use case for this is vehicle registration forms:
Please reach out to our consulting team if you would like a form added.
Work Order
New Features
Billable Time Express Button
When making changes or editing time punches on a work order, we required you to put in the start and end times of the labor punch, then add in the billable hours of that labor punch. Now, there is a button to the right of the billable hours field that will prefill the billable hours with the hours set for the actual worked time.

Work Order Redirect
When clicking the Order button on an internal parts order, we would immediately redirect you back to the work order. You can now set whether or not you would like to be redirected to the work order or remain on the internal parts order from your profile.

Sales Order
Enhancements
Invoice Location Change
When changing the location of an invoice, we will not also update the custom ID of that invoice.
Minimum Order Quantity Warning
When adding an item to a sales order that had a package or minimum quantity, we were not alerting the salesperson. Now, when an item added to a sales order doesn't meet or exceed that minimum we will give you a warning.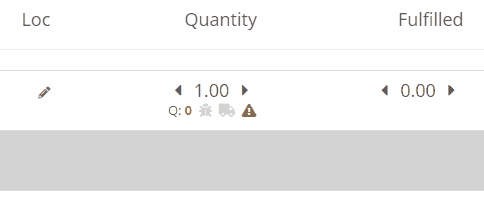 Auto-Populating Default Customer
When creating a sales order, the customer field will be set to your business's "Sales Order Default Customer". You can change this setting on the Flyntlok Details page. This will help business's that use a "Cash Customer" to handle most of the sales.
Comma Placement
We were misplacing a comma in the address on the sales order PDFs. We have fixed this comma placement!
Tax-Exempt Splits
When splitting a sales order, if the customer was tax-exempt, we were still charging tax on the split. Now, we will respect the customer's tax rules when splitting their sales orders.
Invoice Dates
In the past, the payment date on invoices were always adjustable. Now, if the invoice has been posted to your books, you cannot edit the dates.
Equipment
New Features
Percent of Rent Depreciation
If you use Flyntlok to help generate your monthly equipment depreciation, we now support using a percentage of your monthly rental revenue to be depreciated against the piece of equipment.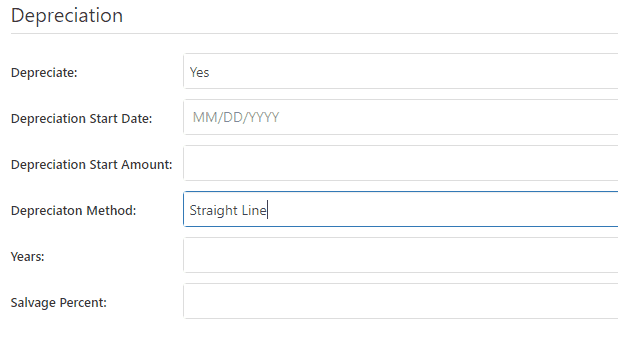 Enhancements
Purchase Request AutoFill
When requesting the purchase of a model from the model page, we will prefill the form with as much model information that we can!
Items
Enhancements
My Location Part Information
When looking at the location and quantity information of an item's dashboard, you will notice that your location will be highlighted. This will make finding your location and the information about your location easier.

Customers
Enhancements
Setting Primary Salesperson
Setting a primary salesperson on the customer dashboard use to require 4 actions. We have lowered this to one. If your customer has one sales person, Flyntlok will assume that he/she is primary.

Last Release Notes
December 15th, 2021 Release Notes
Not yet a Flyntlok Customer?
Learn More at Flyntlok Dealer Management System
Youtube
Check out our Flyntlok YouTube channel for more highlights of the application!