Check out the latest updates to the Flyntlok Equipment Dealer Management System.
Work Order
New Features
Performance & Labor Tab
The Management tab has been split into two tabs, Labor and Job Performance. The Labor tab contains all of the labor associated with the job. Job Performance contains the financial information.
Work Order Fees
On the info tab, we have added a fees section. This will show all of the fees that are being charged on the work order by default. It will also allow you to delete and add fees. Any default fees will remain in place.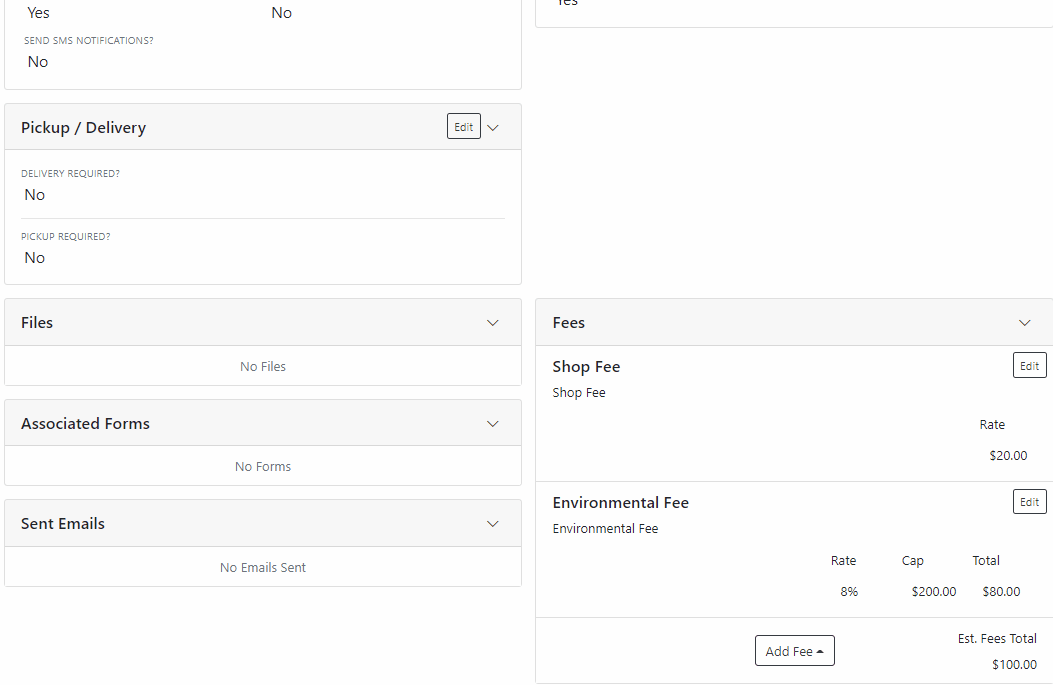 If you already using fees, they have been added to the new system. If you would like to start using fees, or if you would like to add additional fees, please submit a ticket. The consulting team will configure this for you!
Deleting Estimate
Sometimes, mistakes are made on work order estimates. We have added the ability to delete estimates that have not been emailed. You will find this option under the Actions dropdown.
Enhancements
Signed Estimate Email Heading
We found that users that send a large number of estimates were having problems finding the signed copy in their inbox. In response, we added the work order number to the email subject. This will make it much easier to search your inbox for a signed estimate.
Customer Searching
Certain users prefer to search for customers using the customer number. We added this ability to the work order creation screen.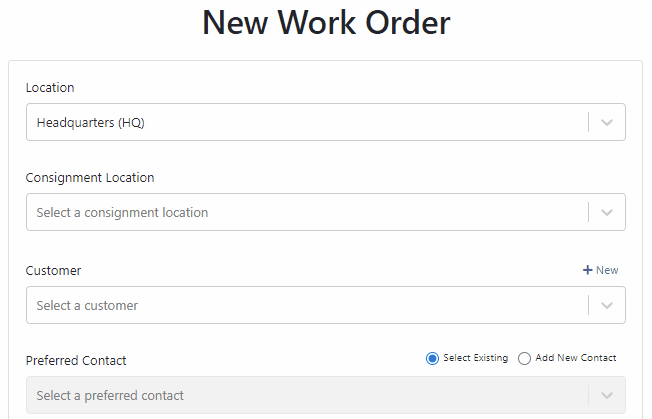 External Messages to Notes
Instead of putting the Work Order Notes in the Sales Order External Note section. We will add the note as a line item.
Message Text Warning
Some users have received the below warning after they entered a long note. We now support notes up to 64,000 characters.
Work Orders With Deposits
In order to bill a work order, all deposit invoices must be in delivered status. This is also the case with parts invoices.
Job Template Parts
Job templates now support fractional quantities. Making it easier to bill for consumables.
Rental
New Features
Equipment Condition Reports
You can add an automated equipment condition report to your rental process. Once a machine is checked in, Flyntlok will automatically generate a preconfigured equipment condition report in the form of a work order. This features is in addition to our Record360 integration. You can choose which feature set fits your company process best!
To take advantage of this system, you will need to create job templates for the jobs that will be on the condition report. You can have multiple job templates on the same report.
Once you have created all of the jobs that you want on the report. Submit a ticket to the consulting team referencing the job templates. They will take care of the rest! Once configured, every time a machine is reserved or checked in, an equipment condition report will be generated and can be assigned to a technician or rental associate for completion.
Point Of Sale
Enhancements
Model Quoting
In the past, models had to be quoted one at a time. A new system has been added that allows for multiple models to be quoted at the same time. To start this process, go to the model dashboard and click Create Quote. You will be brought to our new page. Select a customer, add as many models as you need, then click Generate Quote.
Tax Code Searching
Customers in Washington State have a long list of tax codes that need to be filtered though at the time of sale. We have added a search bar to the tax modal and made it faster to select the tax type.
Editing Consignment Location
We wanted to make editing the consignment location as easy as changing the physical location. So we added a consignment selector to the invoice top panel.
Copy Invoice Button
We have move the Copy Invoice button to the payment tab. You can no longer copy invoices from the details tab.
Actions Menu
We have changed the look of our actions menu!
The Audit Logs have moved to the Activity Panel!
Customer Quick Add
We require less information when quick adding a customer from the invoice screen. Just input the company name, if you would like to add additional information, click the Advanced button.
Last Release Notes
January 5th, 2021 Release Notes
Not yet a Flyntlok Customer?
Learn More at Flyntlok Dealer Management System
Youtube
Check out our Flyntlok YouTube channel for more highlights of the application!