Check out the newest updates to the Flyntlok Equipment Dealer Management System.
New 🆕
Volvo Extended Offer
We are now integrated with Volvo Extended Offer. When you order extended offer parts from Parts Linq, Flyntlok will receive order confirmations and shipping confirmations for these orders' styles.
Volvo plans to let you place these orders from your business system in Q3/4 of 2021.  We will add that functionality when it is available.
Enhancements 🙌
DMS WO - Clock Directly Into Job
When clocking into a DMS work order, you can now choose a job to clock into right away!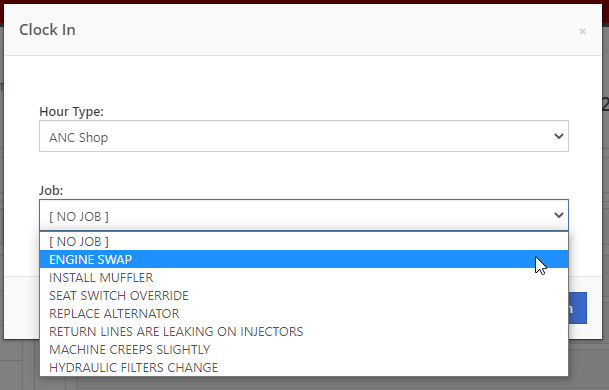 You will also see the option to clock in listed on the jobs as well.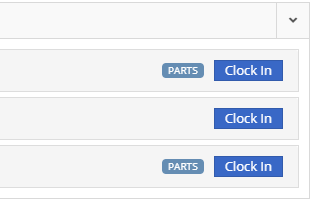 Part Transfers
We made some small adjustments to the form for requesting parts transfers.  The first field in the form is now the "From where?" section.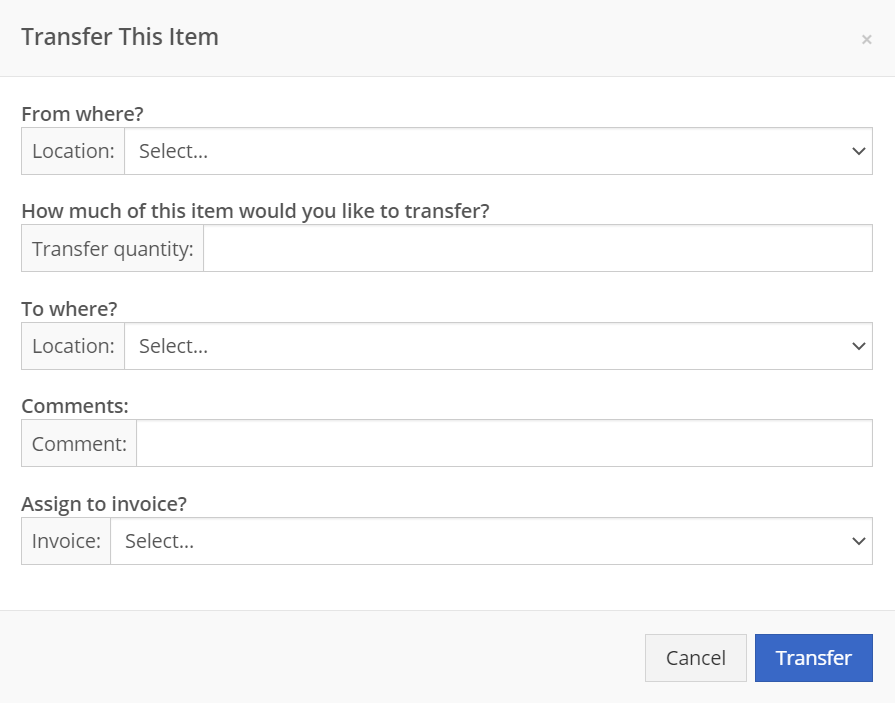 We also now show you the QOH at the location in the dropdown.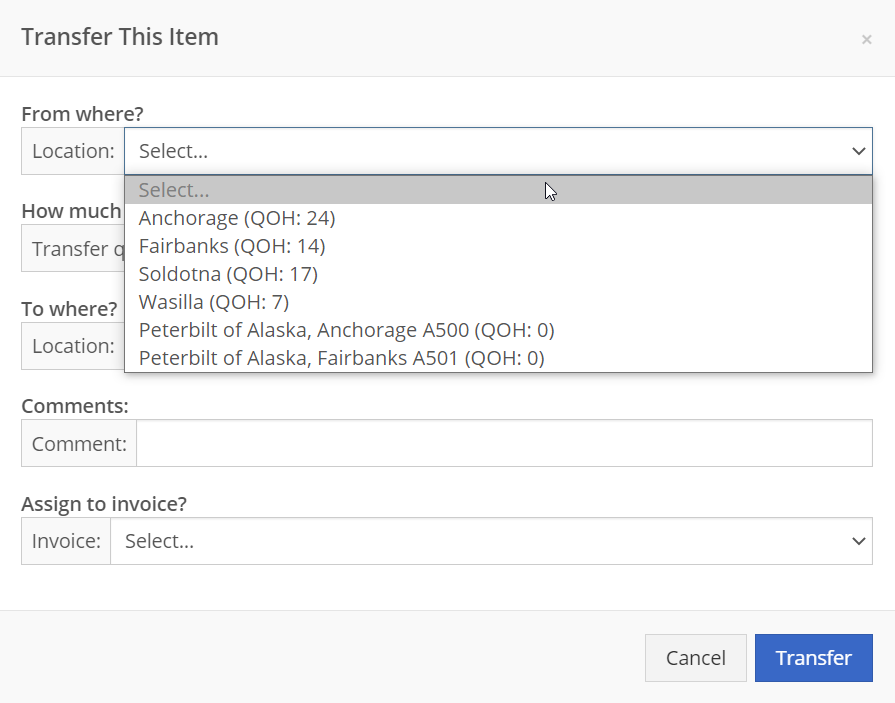 Multi-Discounts for Customers
You can now give a customer multiple discounts. To do this, navigate to the customer editor. In the "Accounting" section, you can set the discounts.
These discounts must be pre-defined by an administrator at your business.
Reject Quantities on MRP Work Order
We will now show you the amount that has been rejected in the top banner of the work order.

PDF Flat Rate Jobs
We have adjusted the DMS work order PDFs to now account for flat rate job pricing.

New Vendor Notification
We have added a new task that will get created for one user, set at the company level when a new vendor is added. This will allow for the vendor's accounting configuration to be double-checked and prevent any incorrect postings.
Journal Entry Logging
We have added logging to the Flyntlok Journal Entry system.
Updating Bin Location
Now, when receiving an item, you will be able to edit or set the bin location.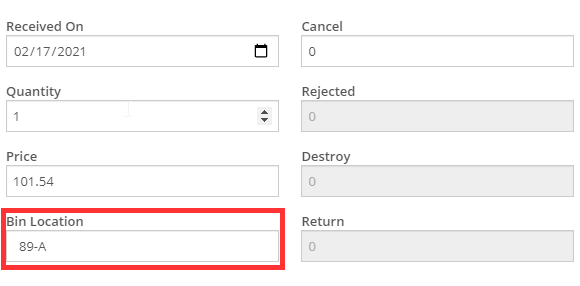 Resolutions 🐛
DMS WO Clock Icon
The clock icon on the list of open DMS work orders will now be highlighted if any tech is clocked into the work order. Previously, it was only if the technician assigned was clocked in.
DMS WO - Template Labor Types
If a job template does not have a default labor type, we will default for you.
DMS WO - Template Parts
We found a bug that prevented draft parts orders from being created when adding a job template to a work order.  That is fixed, and adding a template to a work order that contains parts will create a draft order of those parts.
Incorrect Core Location
We've tracked down and resolved an issue with cores being added to purchase orders with incorrect purchasing locations. Occasionally, when an item was being purchased with a core, the core added to the purchase order was for the incorrect store location.
Notification Setting
We found a bug in notification settings where we were overriding your setting. That is fixed, and they should stick now!
Not yet a Flyntlok Customer?
Learn More at Flyntlok Dealer Management System
Check out our Flyntlok YouTube channel for more highlights of the application!