Check out the newest updates to the Flyntlok Equipment Dealer Management System.
New 🆕
Volvo Extended Offer
We are now integrated with Volvo Extended Offer. When you order extended offer parts from Parts Linq, Flyntlok will receive order confirmations and shipping confirmations for these orders' styles.
Volvo plans to let you place these orders from your business system in Q3/4 of 2021.  We will add that functionality when it is available.
Enhancements 🙌
DMS WO - Clock Directly Into Job
When clocking into a DMS work order, you can now choose a job to clock into right away!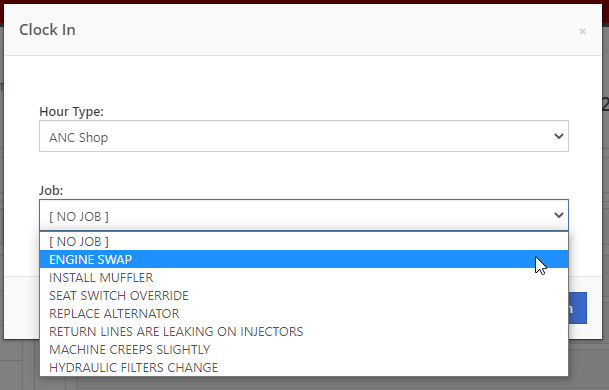 You will also see the option to clock in listed on the jobs as well.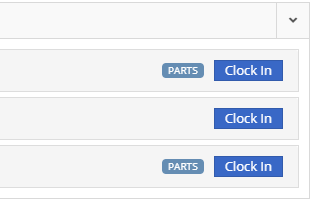 Part Transfers
We made some small adjustments to the form for requesting parts transfers.  The first field in the form is now the "From where?" section.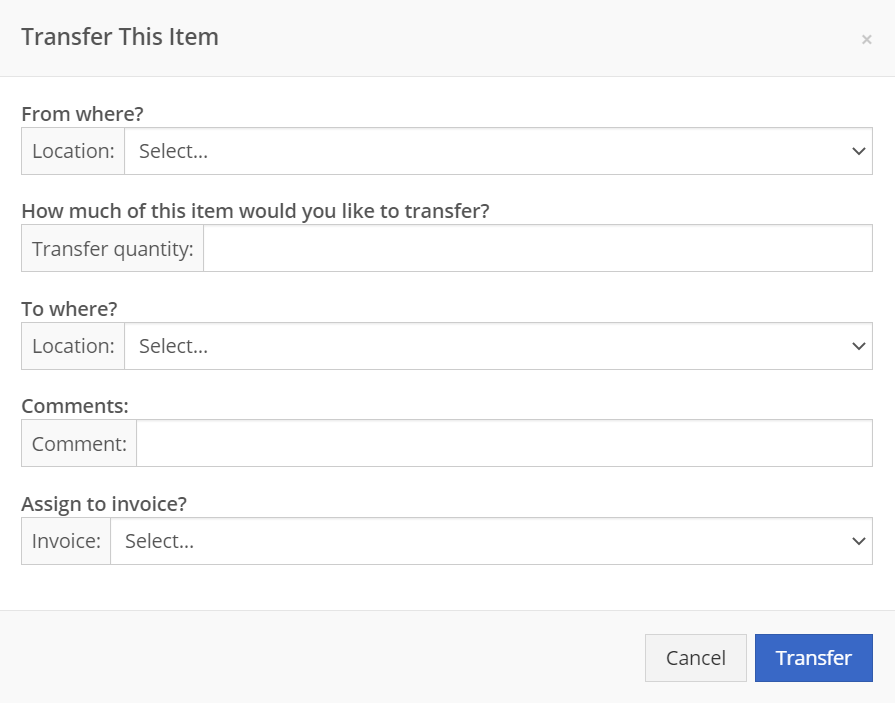 We also now show you the QOH at the location in the dropdown.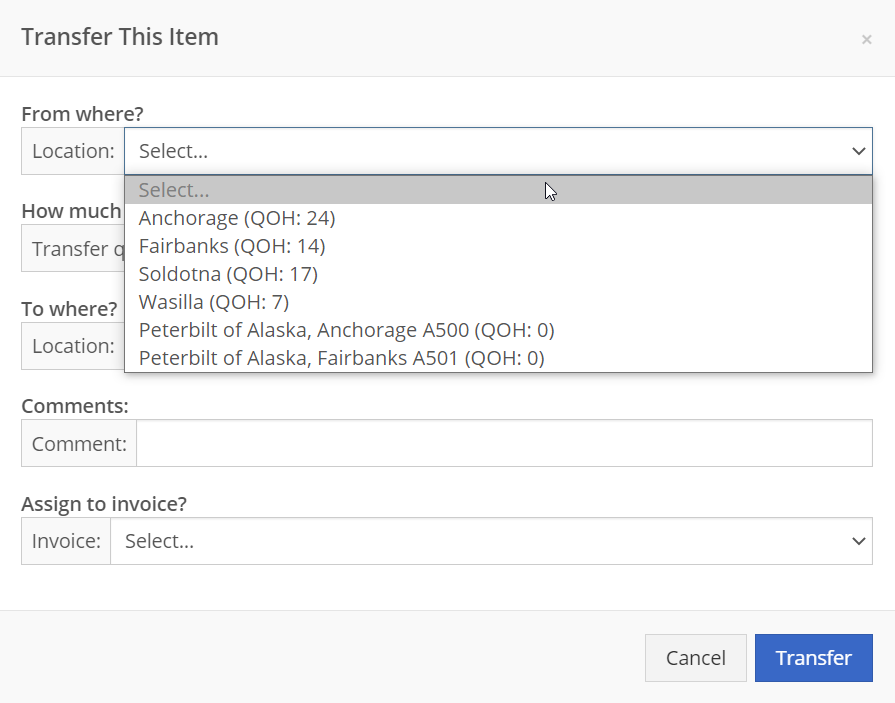 Multi-Discounts for Customers
You can now give a customer multiple discounts. To do this, navigate to the customer editor. In the "Accounting" section, you can set the discounts.
These discounts must be pre-defined by an administrator at your business.
Reject Quantities on MRP Work Order
We will now show you the amount that has been rejected in the top banner of the work order.

PDF Flat Rate Jobs
We have adjusted the DMS work order PDFs to now account for flat rate job pricing.

New Vendor Notification
We have added a new task that will get created for one user, set at the company level when a new vendor is added. This will allow for the vendor's accounting configuration to be double-checked and prevent any incorrect postings.
Journal Entry Logging
We have added logging to the Flyntlok Journal Entry system.
Updating Bin Location
Now, when receiving an item, you will be able to edit or set the bin location.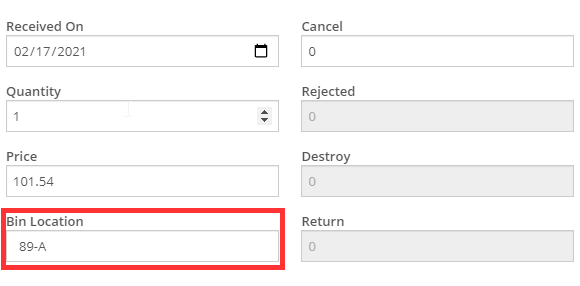 Resolutions 🐛
DMS WO Clock Icon
The clock icon on the list of open DMS work orders will now be highlighted if any tech is clocked into the work order. Previously, it was only if the technician assigned was clocked in.
DMS WO - Template Labor Types
If a job template does not have a default labor type, we will default for you.
DMS WO - Template Parts
We found a bug that prevented draft parts orders from being created when adding a job template to a work order.  That is fixed, and adding a template to a work order that contains parts will create a draft order of those parts.
Incorrect Core Location
We've tracked down and resolved an issue with cores being added to purchase orders with incorrect purchasing locations. Occasionally, when an item was being purchased with a core, the core added to the purchase order was for the incorrect store location.
Notification Setting
We found a bug in notification settings where we were overriding your setting. That is fixed, and they should stick now!
Not yet a Flyntlok Customer?
Learn More at Flyntlok Dealer Management System
Check out our Flyntlok YouTube channel for more highlights of the application!
New 🆕
Shortage or Damaged PO Scenario
We now support the workflow for when you are shorted parts or are sent damaged parts. The shortage scenario is when a vendor doesn't send the total amount of requested parts but they still bill you for the total amount. They then send you a credit for the parts that weren't sent and require you to reorder the part or wait for a new one to be sent. The damaged scenario is when the vendor sends you a damaged item, which requires you to return that item, then wait to receive a new one, or create an order for a new one.
These two scenarios will need to be set up as PO exceptions. If your company runs into either of these situations, please reach out to Flyntlok, and we can help get you set up.
When you have the exceptions set up, this is what the exception report will look like: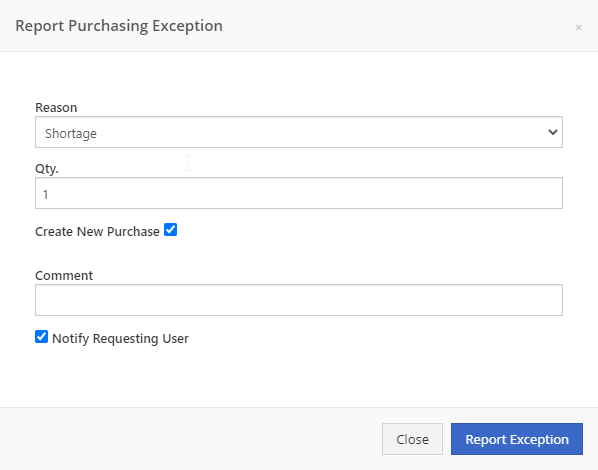 Qty: This will be the amount that was shorted or damaged.
Create New Purchase: Depending on whether this is checked or not, two different paths will be taken.

When checked: This will subtract the amount put in the Qty box from the amount ordered on the line the exception is being reported for. The qty shorted or damaged will then go back onto the To Be Ordered board to be re-ordered under a different PO. If the original order line is a special order, we will create a new line on the same PO with the link to the sale broken. This will allow for the shorted or damaged amount to be received into stock and then put onto a return of goods for the vendor credit.
When NOT checked: We will keep the amount the same on the original purchase line and only create a new line on the PO for the shorted or damaged amount to be received into stock to be put onto a return of goods for the vendor credit.
Discount Methods
Flyntlok can now restrict discounts down to the item division, item department, and vendor levels or any combination of these. This allows for specific groups of parts to be discount at a certain rate for a customer.
We also support margin as a discount basis. When this is selected, it will calculate using cost/(1-%) (% = being the percentage of margin for the sale).
To edit or add these discount structures, head to the admin editors in the upper right, then Point of Sale -> Discount Structures.
Next week we will be releasing the editor that allows you to assign multiple different discount structures to a customer!
---
Enhancements 🙌
Flyntlok Journal Entry
We took another stab at how we are handling journal entries on the back end. This should correct issues where Flyntlok becomes unaware that a transaction has been deleted, and you get stuck in a dead-end.
Jobs on Labor Lines
When billing out a DMS work order, we now group the labor lines by the type of labor used and the job that it was billed on. Along with the technician names, we will show the job name the labor was clocked for.

DMS Work Order PDF
Only the first page will show the header with your company name, logo, and work order information. The information can be found in the footer on all pages.  This helps reduce paper waste and gives more space for the details of the work order. Save the trees!
---
Issues Resolved 🐛
Quick Transfer Logs
In the transactions for an item, we now distinguish regular item transfers from quick item transfers.

Not yet a Flyntlok Customer?
Learn More at Flyntlok Dealer Management System
Check out our Flyntlok YouTube channel for more highlights of the application!