Check out the latest updates to the Flyntlok Equipment Dealer Management System.
Point of Sale
New Feature
Apply Payment & Process(Click Reduction Contest Implementation)
You can add payment and click the order button at the same time. The Apply Payment button has a small triangle next to it. If you click the triangle, you will have the option to Apply Payment & Process. We will remember your selection for next time, so you will not need to click the triangle!
Machine Purchase Orders
New Feature
Model Switching
Models can be swapped out using the new machine purchase order vouchers. If a machine is incorrect, create a receiving voucher for the machine. From the detail view, click the Change Model button.
Using the search box, find the model that you would like to receive instead.
Then receive the machine as normal!
Fee-Only Receiving Vouchers
Vouchers can be used to book fees to a machine. If you would like to book fees, but not receive the machine, create a Fee Only Voucher. Fee only vouchers are just like receiving vouchers, but will limited functionality. You will not be able to receive machines or edit machine costing information from a Fee Only voucher.
QuickBooks Error
If there is a QuickBooks error while trying to post a machine PO voucher, we will add the voucher to the failed list so that it can be fixed.  If you click the link for the failed vouchers, it will include a column with resolution steps. We plan to do this with more postings in the future!
Rental
Enhancements
Rent Schedule Template Creation
Rental Schedule templates can be added while you input pricing on a rental contract.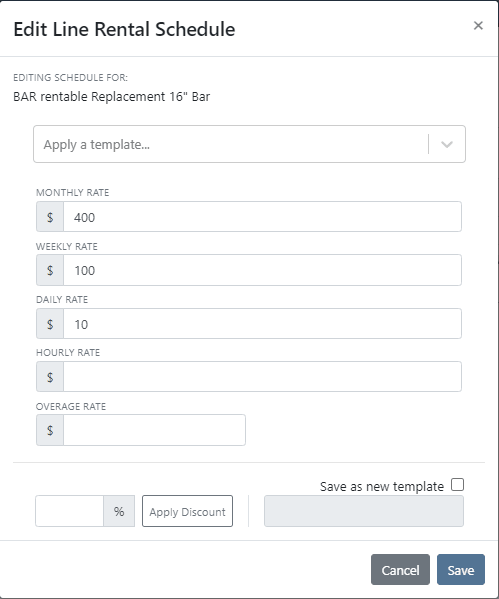 Address Selector
We have added a new address selector that should reduce entering addresses multiple times. You can choose from the customer's profile address, any of their shipping addresses, or search through your company address book.
Inventory Management
Enhancements
Vendor Markup Edits Item Pricing
If a vendor's markup is edited, all parts under that vendor will be updated to respect the new markup. Be Careful - this updates all of your item prices!
Item Auto-Calc Markup
Adjusting the cost or MSRP on an item will automatically adjust the list price. This was previously working based on the vendor's default markup and now will factor in your pricing matrix.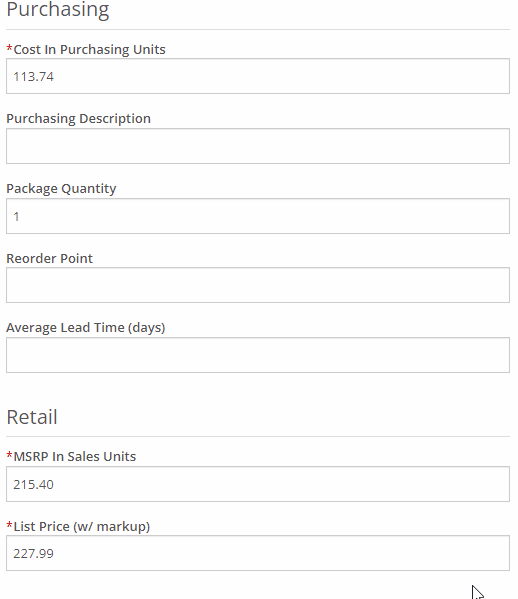 Mobile
Enhancements
Work Order Field Editing
Click on the job fields to edit!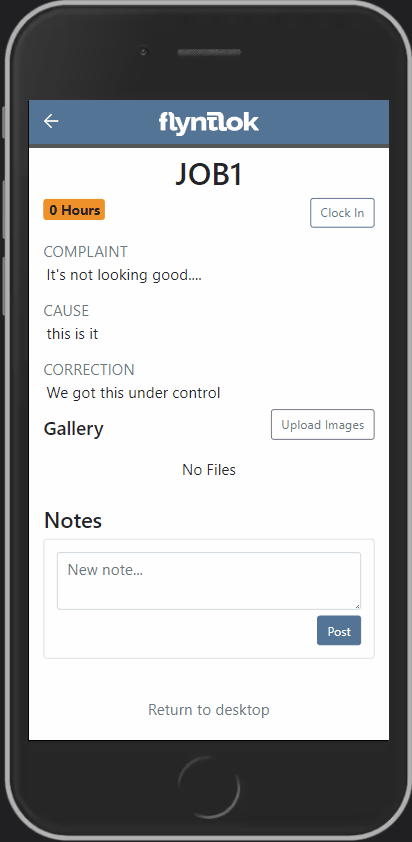 Work Order Check-in
Check-in work orders using your phone!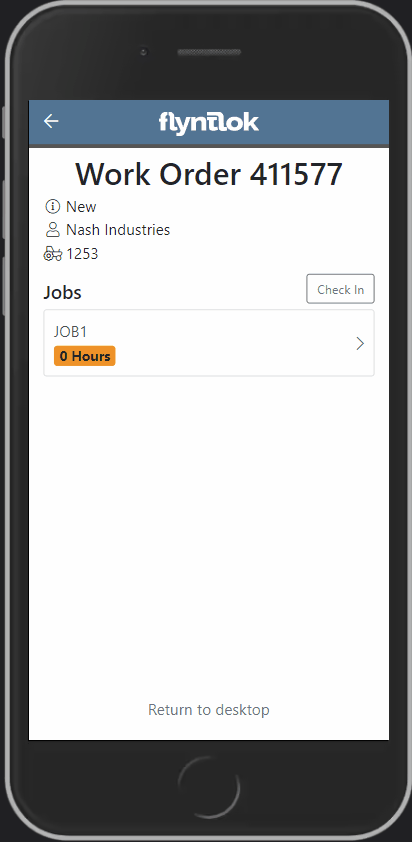 Work Order Statues Changing
Change the status of a work order!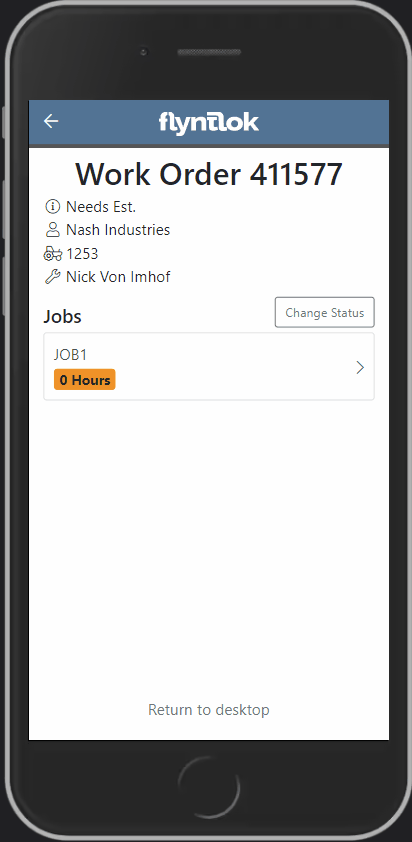 Work Order Time Remaining
See the time remaining on each job!
Image Uploading
Upload images to work orders using the upload button!
Last Release Notes
Not yet a Flyntlok Customer?
Learn More at Flyntlok Dealer Management System
Youtube
Check out our Flyntlok YouTube channel for more highlights of the application!