For PACCAR Fleet customers, you can now associate a fleet card with a sales order. By assigning a fleet card, we will go out and verify the card and update the item pricing for that fleet customer.
If you are a PACCAR dealership, on an invoice, you will see a Fleet Card Number box. After assigning the customer, there will be a list of fleet card numbers to select from for the customer.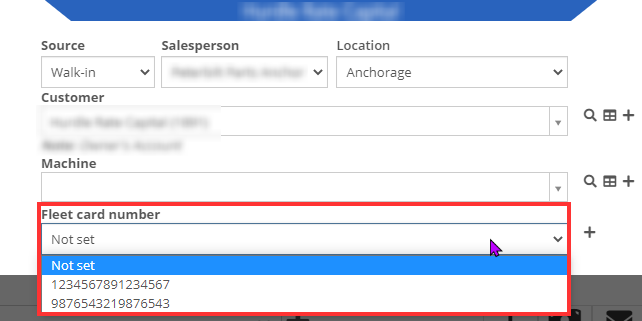 If the customer doesn't have a fleet card or the fleet card that they are trying to use doesn't exist, you can click the '+' to the right of the card selector box and add a new card for the customer.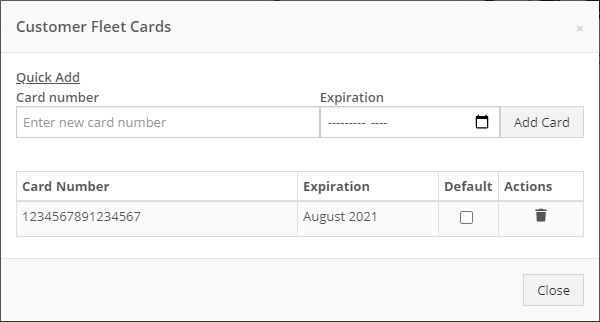 Once the invoice is completed, you will use the Account payment type and close out the invoice.
NOTE: Flyntlok recommends that you add the fleet card to the invoice after adding all parts. This method will go out and check the pricing for all the parts on the invoice at once, instead of checking the price every time an item is added to the sales order.