Flyntlok Supports Hitachi Equipment Dealers

Flyntlok has worked with Hitachi to implement 100% of their available interfaces. In fact, on of our first DMS customers is the Hitachi dealer for all of Alaska. We support the following integrated activities. Note that these interfaces are provided via the John Deere logistics system and therefore work the same as our interfaces with John Deere. The link below will show you a brief demonstration of these interfaces.

Hitachi Equipment Automated Purchase Order Entry

We have implemented automated purchase order submission from Flyntlok to Hitachi– that means you no longer must double enter the order, cut and paste, or export/import, no 1980's era stuff. Just hit the submit button. Hitachi and Flyntlok's implementation is the best in the business with full two- way communication. That means that you get real-time confirmation of your order and then receive all relevant paperwork from your order directly into Flyntlok.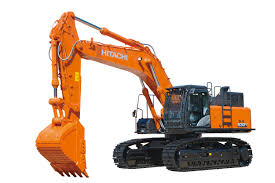 Hitachi Equipment Descriptions and Details

Flyntlok also supports the Hitachi's new interface which provides up to the minute equipment information. Each model can instantly query Hitachi Headquarters for detailed information about the model including a full description, machine specifications and details on features.

Hitachi Equipment Warranty and PIP integration

Flyntlok also supports Hitachi real-time API for PIP and warranty information. As soon as you ask for a machine on the machine dashboard, Flyntlok immediately queries Hitachi for all relevant information and displays it for you. Again, you do not have to enter this information yourself; Flyntlok receives it directly from Hitachi over the internet by looking up the serial number of the piece of equipment.

Hitachi Equipment Parts Details and Availability

Flyntlok's DMS also supports Hitachi's real-time API for parts information. Whenever you look at a Hitachi part, Flyntlok will query Hitachi Headquarters for parts information. This included detailed descriptions of the parts, pricing information and where they have it in their warehouses and its availability. No need to look anywhere else – it is all in Flyntlok.

Hitachi Equipment Price List

Flyntlok partners with Hitachi to provide timely price and parts information. At no additional cost, we load Hitachi's pricing and substitution files into the Flyntlok Item Genome. From there, you control how pricing is propagated into your DMS. For instance, you can add default markups from list price, you can exclude certain parts from updating at all. If you desire, you can use different units of measure while still receiving pricing updates. Once the Hitachi pricing has been updated, we send an email with a link to a report in Flyntlok showing any changes.