Check out the latest updates to the Flyntlok Equipment Dealer Management System.
Work Order Status Notifications
When changing the status of a work order, you now have the option to notify the contact! When checking in, checking out, updating the status, and invoicing a work order you will have the option to send a text to the customer informing them of the status change. On the info tab of the work order, there is a checkbox in the General section that will default send these text messages. On check-out and invoicing we will send out a pre-configured message to the contact.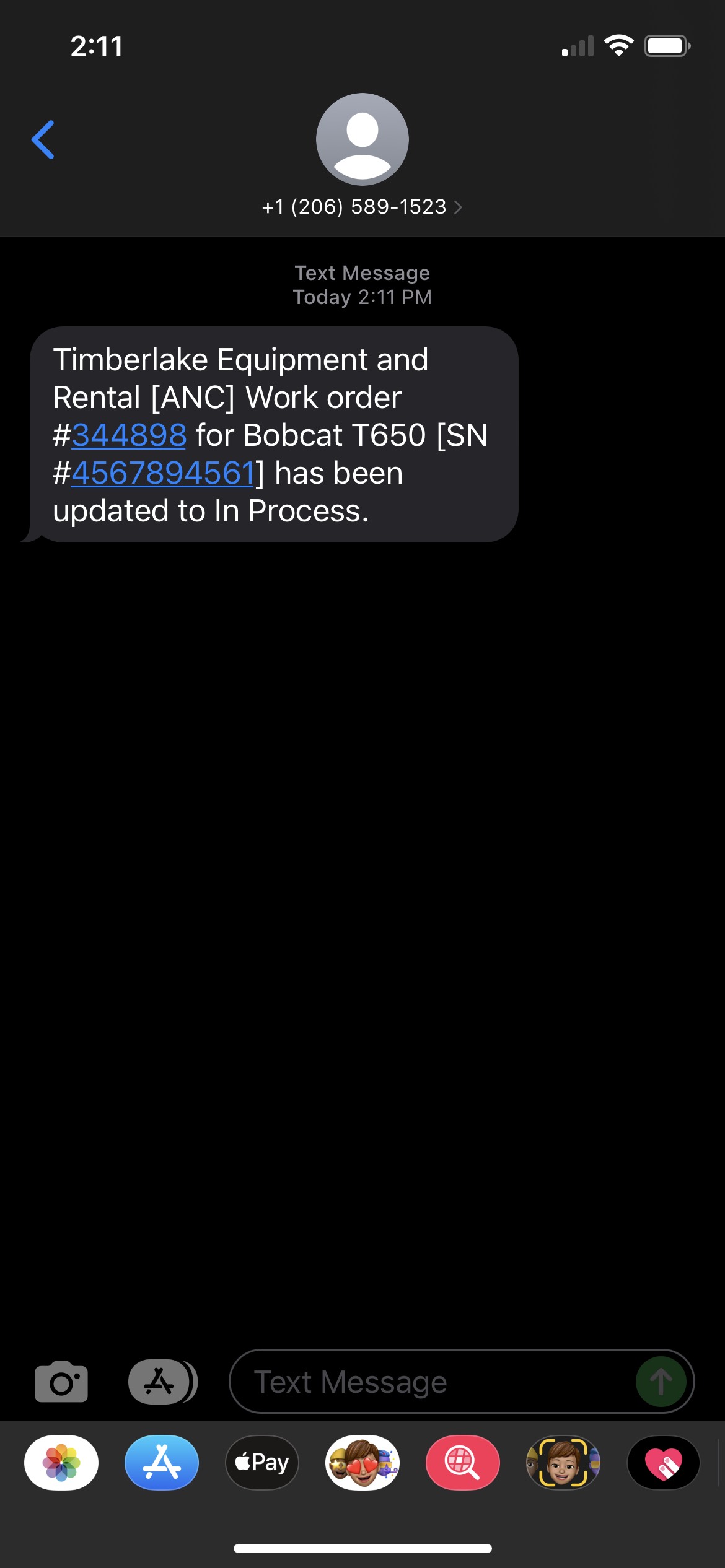 When checking in the machine and changing the work order status, the message will be prefilled with a company default, but you can edit what you send them.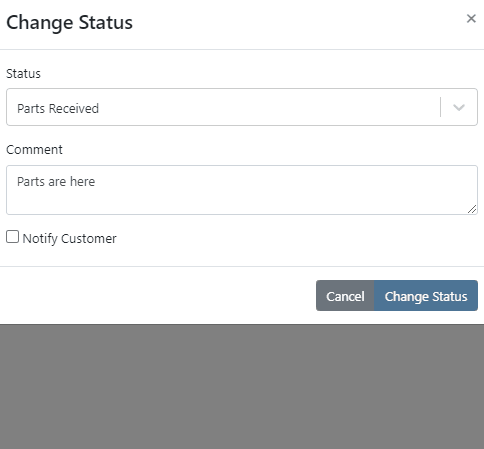 If you click on the Activity tab in the lower right, then go to the SMS section, you will see all correspondence with the selected contact! Every text sent to the customer will come from the same phone number. This allows the customer to save this number as a contact in their phone and send texts to your store when they have questions!
Customer SMS Notifications
We have added a few other SMS options for contacting your customers!
We have assigned each company a new phone number. This phone number will be the number used for all communication with your customers.
A customer can be sent a Sparks invite via SMS. If you have permissions to invite a customer to Sparks, this functionality has replaced the old button.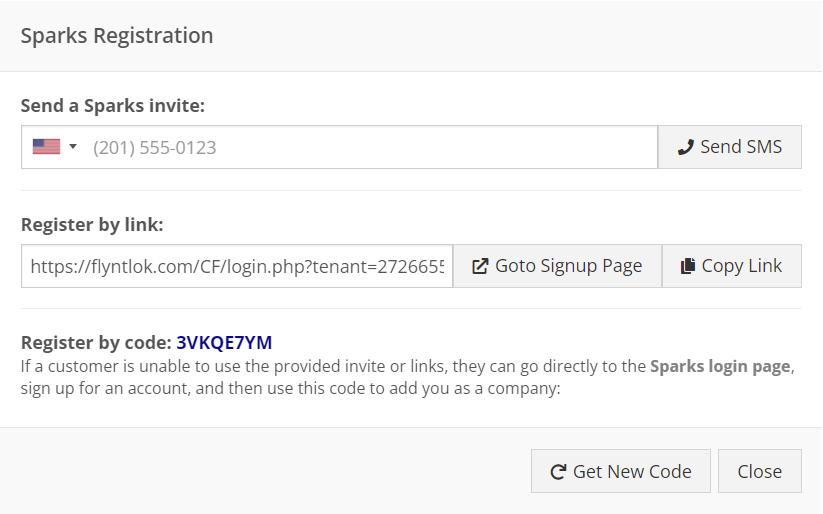 If there is an exception reported on a purchase order for a special order item (back-ordered, superseded, etc.), you can send the contact selected on the sales order a text message alerting them.
We have removed FlyntBot from our SMS system. This means that when a customer replies to a text sent from Flyntlok or texts the provisioned phone number for another reason, the last employee to send that customer an SMS will be notified.
We now have the ability to send SMS's asking for your customers to leave Google reviews for your company! Please reach out to Flyntlok if you would like to set this up.
Work Order Deposits
After a work order has been created, you can now take a deposit for the work. Under the Actions button in the upper right of the work order dashboard, there is an option to create a deposit invoice. This will create a sales order, linked to the work order, that payment can get applied to and deposited into the customer's deposit balance. You can then use this deposit amount later to pay for the final bill of the work order.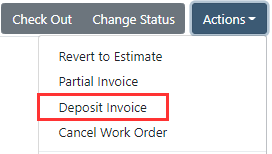 Decisiv
We have continued to work on the integration with Decisiv. We have supported some communication between the two systems in the past. Now, Flyntlok can create a case in Decisiv and continually update that case with Flyntlok data! Some of those data points include:
Creating and Removing a Case
Adding and Removing Parts
Checking in and Checking out a Work Order
Adding, Updating, and Removing Labor
Displaying the Decisiv case information
Invoicing
If your location has Decisiv enabled, you will see the below tab on work orders.
From this tab, you will be able to view all the data of the case in Decisiv.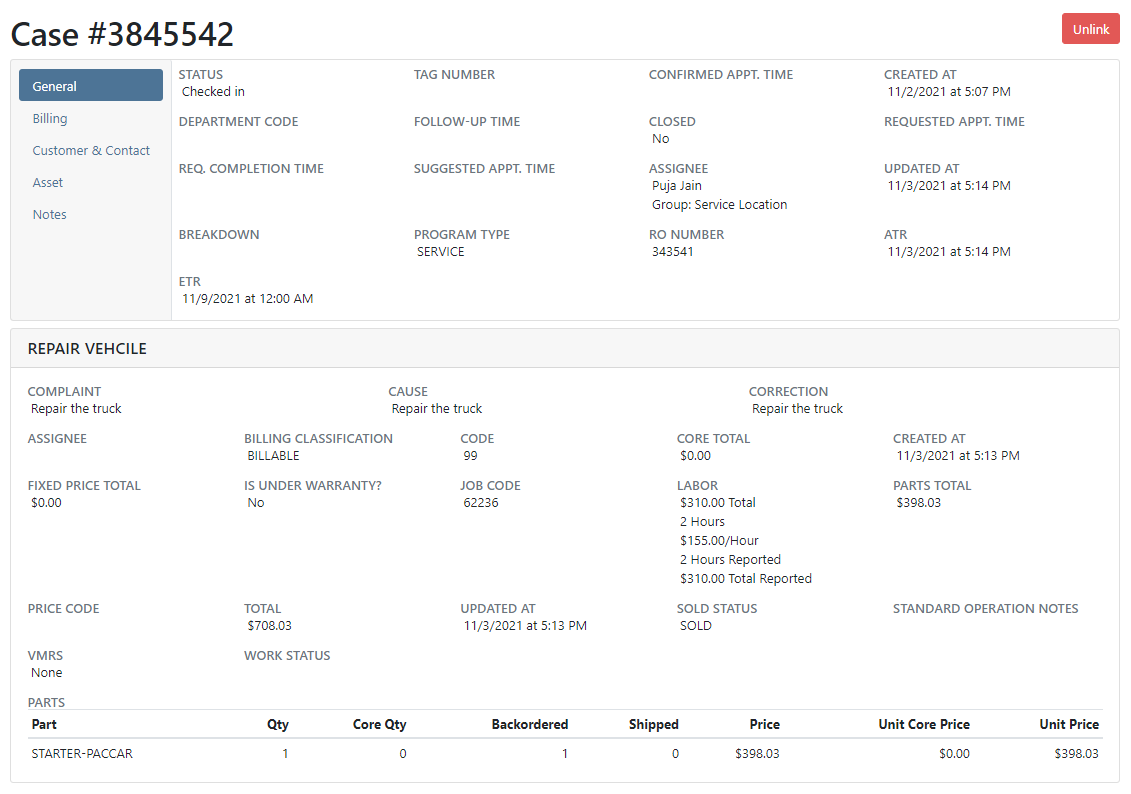 Bulk Label Printing
From an item purchase order, there is now a button to print a label for every part on that purchase order.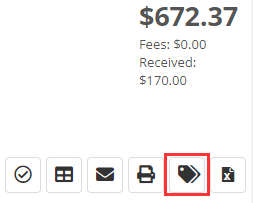 Rental Updates
Machine Searching
We have made a few changes to the machine searcher when creating a rental contract:
We no longer show machines that are configured to other machines.
The location filter will filter based on the responsible location of the machine.
On-order machines are no longer being filtered out of the machine list.
Consumables Associated with Items
On a rental contract, you can now associate consumables with a rented item.
Inactive Consumable Items
We have removed inactive items from showing in the consumables searcher.
Bulk Consumable Updates
When using the bulk check-out and check-in, if a machine has consumables associated with it, you will be able to add the out and in values.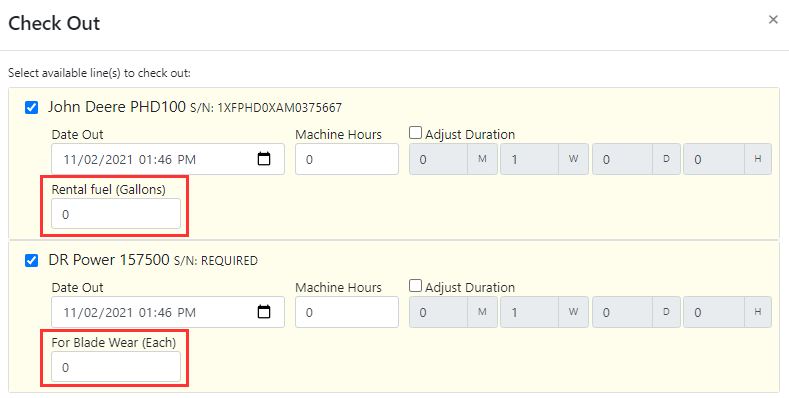 Check-In and Check-Out on Cancelled Contracts
When a contract has been canceled, we were still showing the bulk check-out and check-in buttons. We have removed these buttons from showing.
Check-Out Prevention
If a machine had a conflicting reservation or work order, we would not allow you to check it out. Now, we will warn you of the conflicting actions but will allow you to check them out if you wish to. There is still a hard stop on checking out machines that don't have a completed Equipment Condition Report.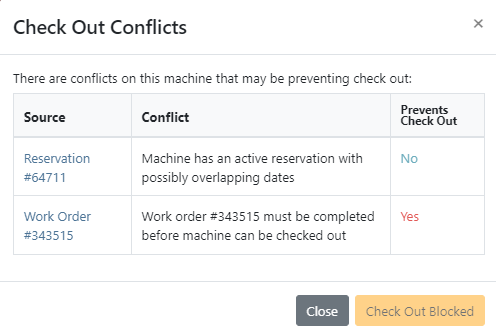 Item Dashboard Updates
Linked to Price File
If an item had never been linked to a vendor price file, we were showing that it was linked. We have fixed this to show these items as not linked.
Total Costs for MRP Customers
Next to the cost of an item, we will show the expected total cost of that item that includes all labor, miscellaneous, and sub costs.

Inventory Sprint Updates
Plan Filtering
There is now a section to filter the plans in a sprint. This will allow you to see unassigned plans or a certain status of the plans!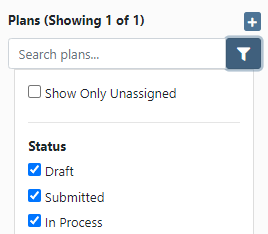 Plan Progress Bar
We have added a progress bar and completion percentage to each plan when viewing a sprint's progress.

Machine Updates
Machine Configurations
When configuring a machine, we prevented users from adding attachments to a machine that was on order. We have removed this restriction to allow those configurations to be planned out before the machines have arrived at your store!
Work Order Updates
Hotkeys
We have added customizable hotkeys for going to the Management tab and for opening up the Comments or SMS section of the Activity bar.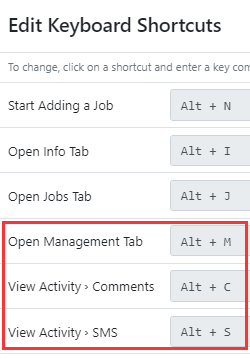 Technician on Job Creation
When adding a job to a work order, we now default the assigned technician to the technician who is assigned to the work order.
Customer Updates
Last Phone Call and Last Sale Dates
We have adjusted how the last phone call and last sale date appear on the customer dashboard.

Commission Rates
You can now assign a commission rate to each customer relationship type. This will allow Flyntlok to report estimated commissions to you based on that relationship for an employee.
Last Release Notes
October 20th, 2021 Release Notes
Not yet a Flyntlok Customer?
Learn More at Flyntlok Dealer Management System
Youtube
Check out our Flyntlok YouTube channel for more highlights of the application!