---
January 6th, 2021
New 🆕
Engine Serial Number
You can now assign an engine serial number to a machine. This is for machines that have a VIN/Serial Number for the machine, and a separate one for the machine's engine. You can set this by editing the machine.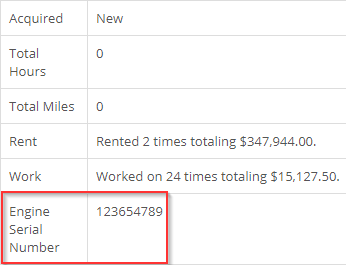 Customer Machine Identifier
You can now set a customer identification number on machines within Flyntlok. This number will be shown on the customer dashboard next to the serial number, on the customer's dashboard within their owned machines, and on the Sparks portal.

You will also be able to use the quick searcher to search for this number!
Enhancements 🙌
Depreciation Restoration on Returns
When a return is created from a machine sale, we will now restore the depreciation that the machine was sold with.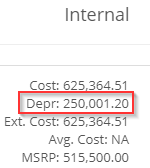 Posting this return will post the depreciation as a credit towards the depreciation account linked to the machine's vendor.
Return of Goods
When a return is done for a local PO item, we now generate a return of goods for the item. When you complete the return of goods, the sales order will be fulfilled correctly with the negative quantity.
Reservation Notifications
We've revamped our reservation notifications. You will now see a new banner layout and color when a reservation is coming due or set to expire. When a reservation is coming due, it will look like this:

When it is set to expire it will look like this:

Item Transfers
We now show item transfers when viewing open orders for an item. To get to the open orders for an item, you will need to go to the item dashboard and click on the number in the Ordered column for the location that you would like to view.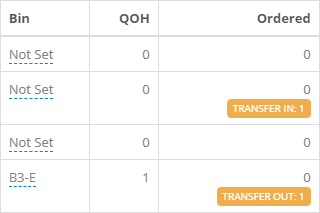 Customer Discounts
We now show customer discounts on the point of sale. You can find the discounts that apply to the customer under their name when viewing the sales order information.

There will also be a badge in the lower right of the invoice that will indicate if the customer has an auto discount that was applied.

Issues Resolved 🐛
Item Merge Balancing
Merging items through the Flyntlok item merge widget will now merge the quantities of the two items.
Work Order Check-In
When checking a machine into a work order, you can now enter either the odometer reading, hours or both. Neither of them is required for check-in.