---
January 20th, 2021
New 🆕
Subscription Management
We have added a new page that allows management and accountant members to manage their subscriptions to Flyntlok. You will be able to change the card that Flyntlok is using to bill you.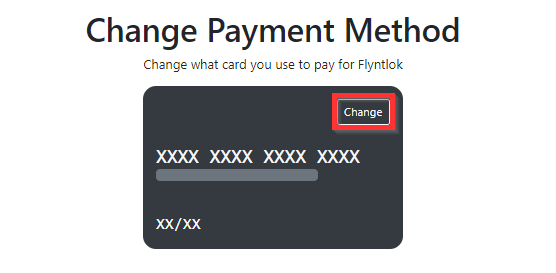 And view all your previous billings.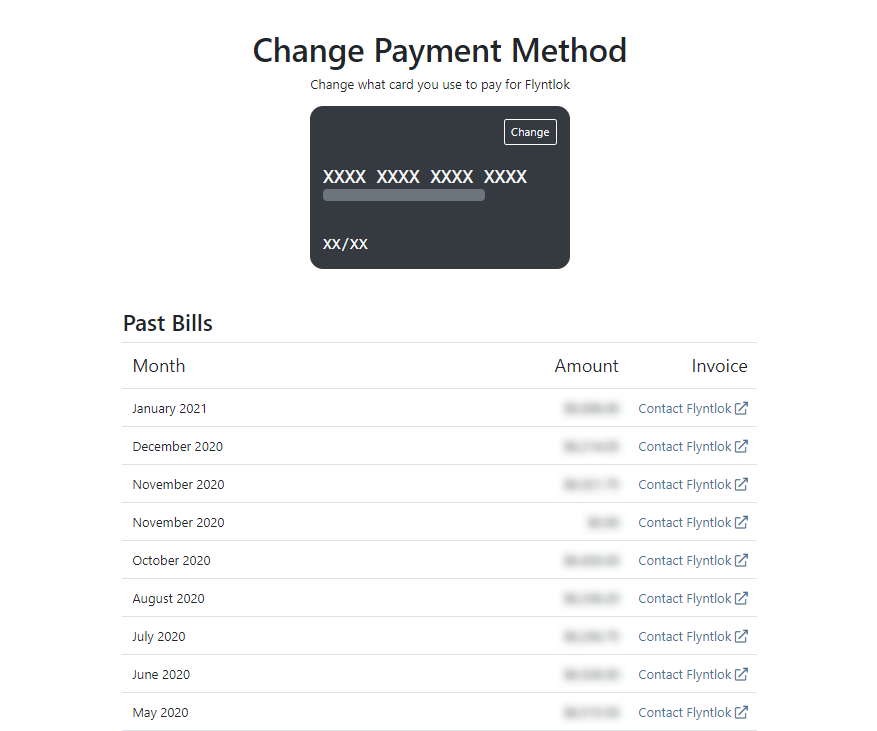 Enhancements 🙌
MRP Work Order Reject Quantities
Now, when a final grade is being put on a work order, you will have the ability to reject a certain quantity of the parts being built.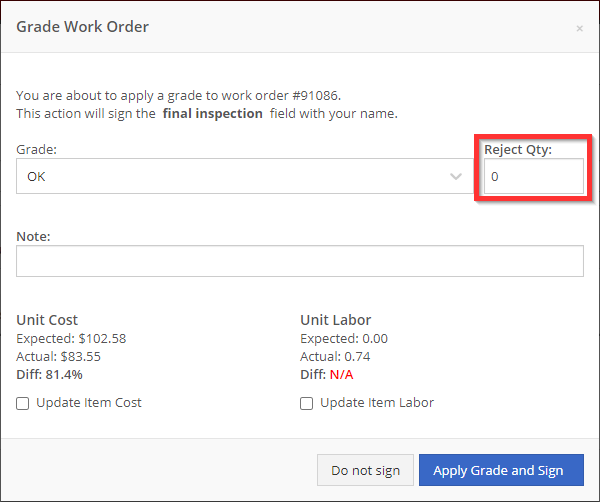 The reject quantity box will only show on work order grades that don't already reject the entire quantity of the work order. When the grades Reject or Experimental are selected, we will assume that the entire quantity is being rejected.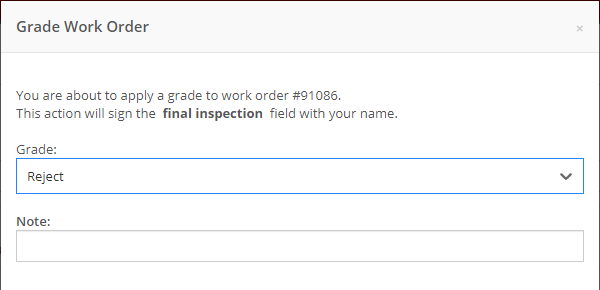 Upcoming 🔮
Flat rate jobs for work orders is on the horizon! You will soon be able to add a job or job template to a work order and mark it as a flat rate job with one price. You can add labor and parts to that job and track your actual cost vs what the current rate of the job is. Keep an eye on the release notes in the coming weeks to learn more!