Purchase Orders
New Feature
Open Invoices Warning
When receiving a stock item with an outstanding special order, you have the option to fulfill the open invoices. If you choose not to fulfill, Flyntlok will ask you to confirm.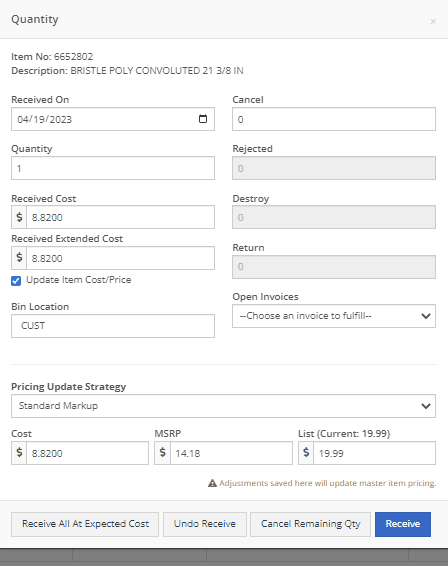 Service Scheduler
New Feature
Event Change Notification
Service technicians will have the option to receive notifications when a service event has been edited from the service scheduler. This notification will provide a link to the service scheduler with the edited event displayed.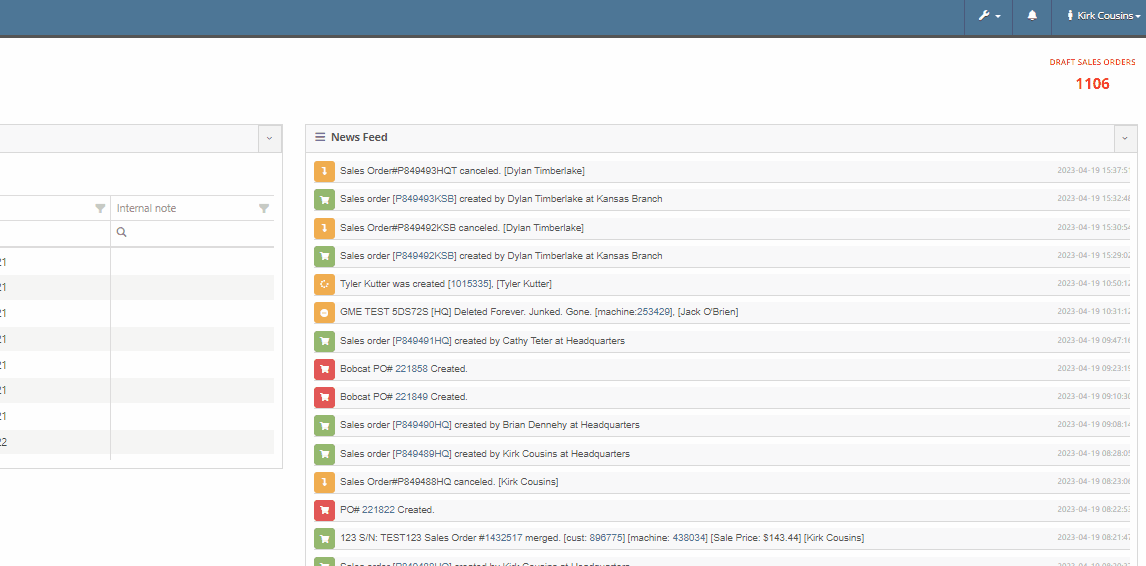 To set this new notification you will navigate to your username in the top right corner of your page. Username->Preferences->Notifications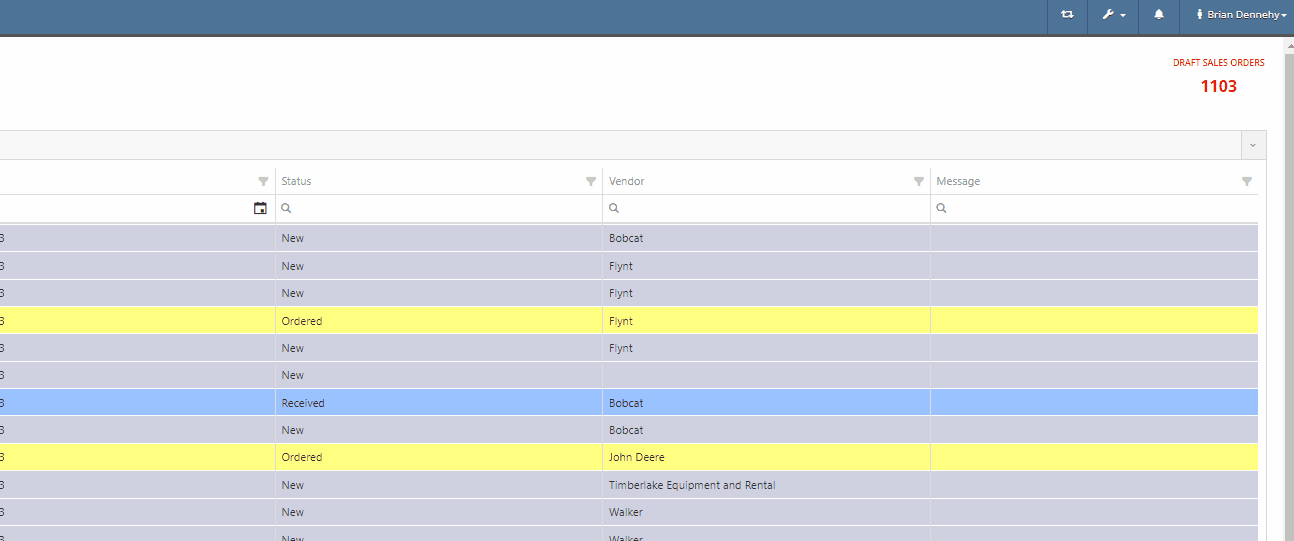 Rental
Enhancement
Rental Timeline View
You can now scroll past the set date range of the rental contract into future dates.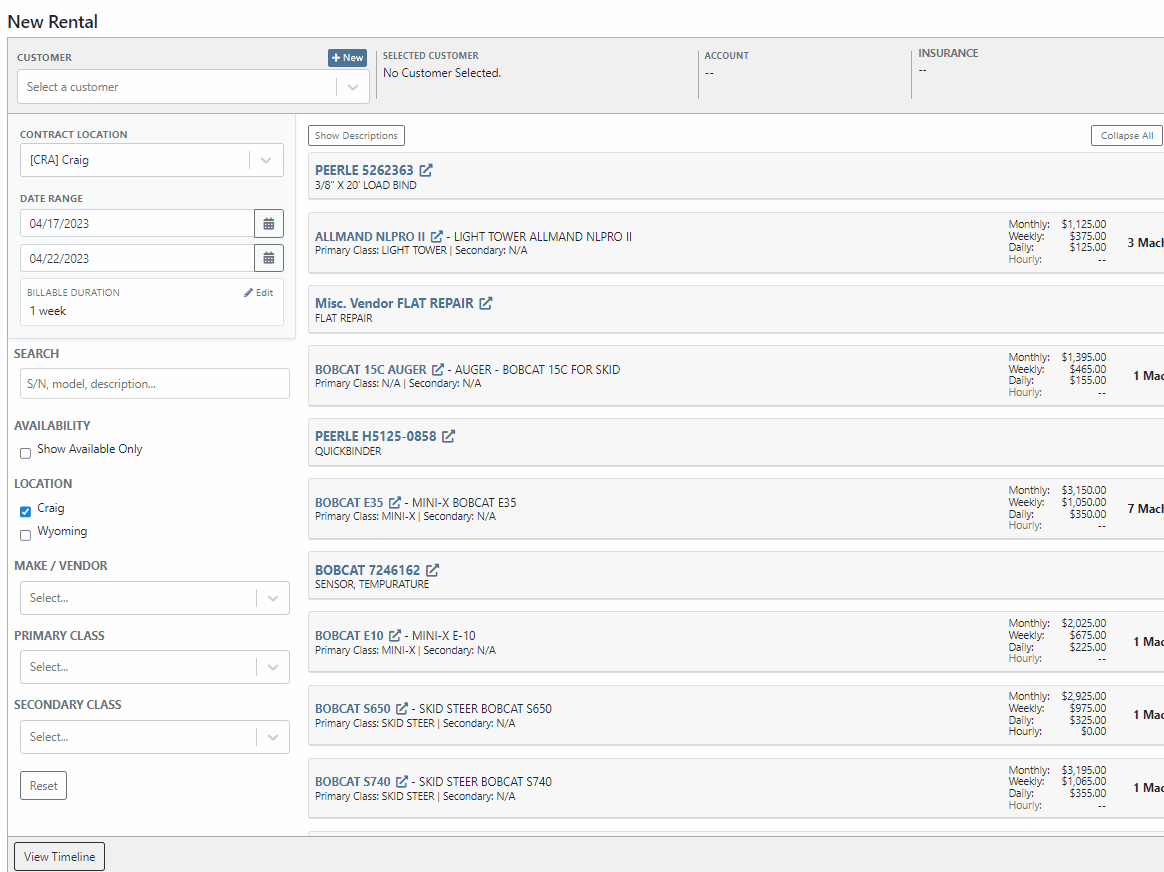 Model Dashboards
Enhancements
Machine Serial Number
Flyntlok has always displayed the current machines of the model, from the model's dashboard. You will now see a new field containing the machine's serial number.
Additional Financial Information
We have added two new fields to the financial section of the model dashboard page, for tracking price MSRP and a maximum quantity of models to stock.
Point of Sale
Enhancement
Quote Descriptions
When quoting a machine model, you will now see the model's description populate in the line item of the quoted model.

Machine Purchasing
New Feature
Engine Serial Number on Receiving Voucher
We have added a new category to the Machine Receiving Voucher to record the Machine's engine serial number.
Customer Dashboard
Enhancement
Recent Sales Orders
If a Sales Order has received full payment you will see a red (PAID) stamp populate under the Sales Order number.
Users Permissions
New Feature
Inventory Permissions
Administrators can now restrict users from editing the QOH from an items dashboard.
Vendors
Enhancement
Duplicate Vendor Message
When creating a new vendor, you will receive a warning if the vendor already exists in Flyntlok. This warning will prevent you from creating the vendor and provide a link to the existing vendor's dashboard.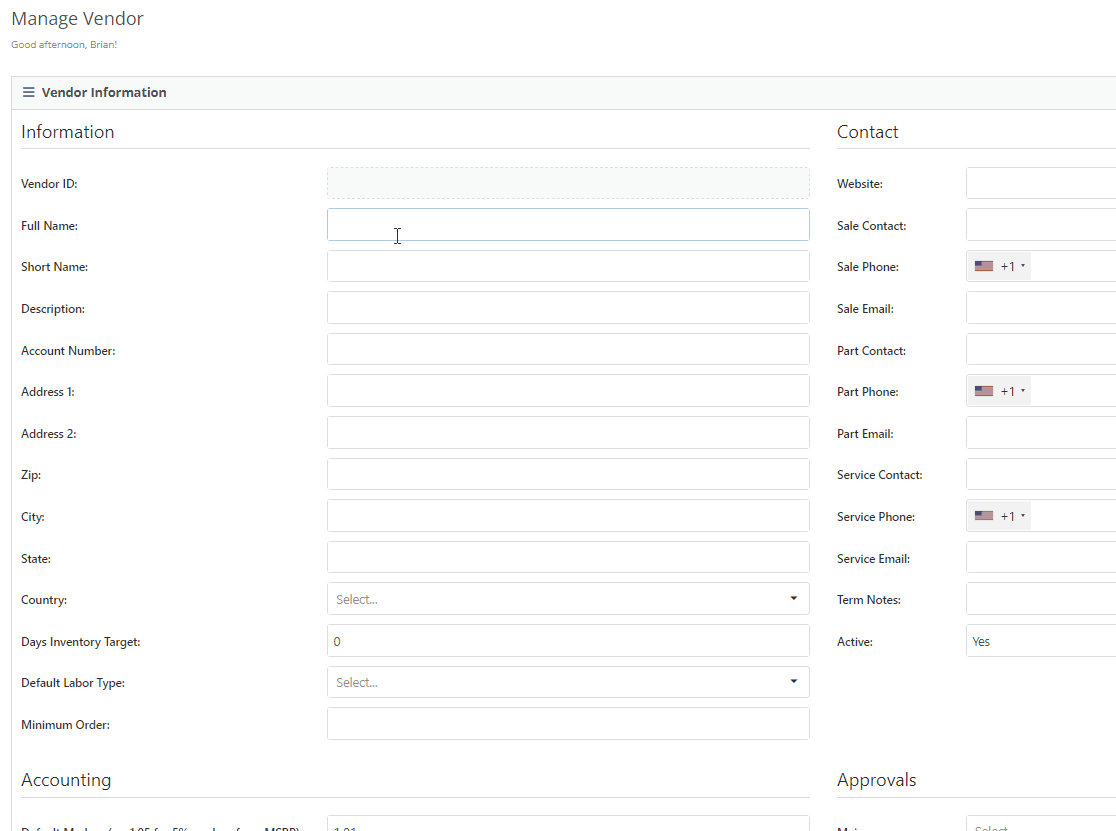 Last Release Notes
Not yet a Flyntlok Customer?
Learn More at Flyntlok Dealer Management System
YouTube
Check out our Flyntlok YouTube channel for more highlights of the application!