An item type determines if an item can be sold, purchased, and more!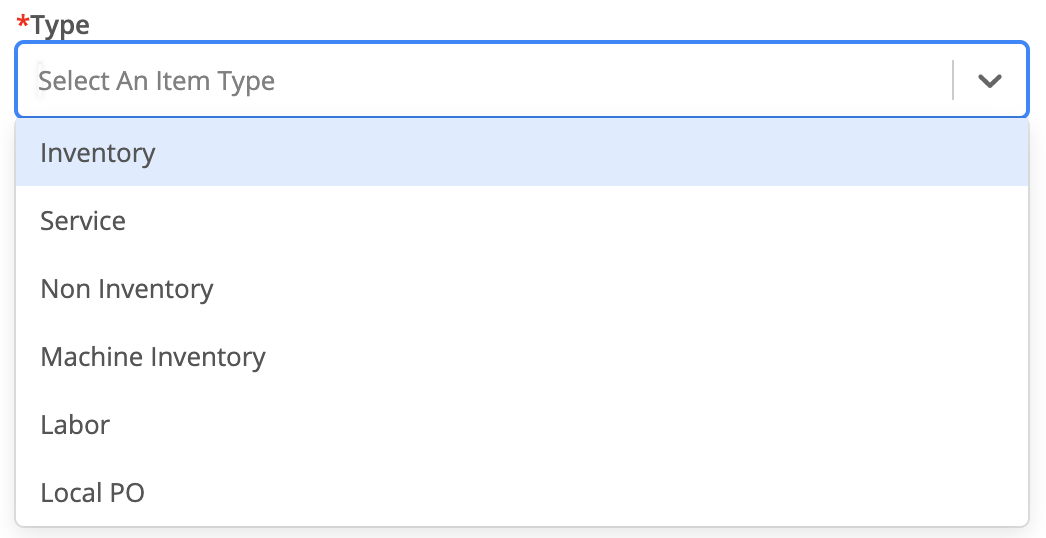 Inventory: Parts for sale
Service: Services for sale
Non Inventory: Items that don't have inventory tracked.
Machine Inventory: Items that get assigned to machine income accounts.
Labor: Items that are used to track labor.
Local PO: Local parts and services in need of a PO. (Po will auto-generate)
There are many more configurations that can be created for these item types based on your needs!